Canals cleanup aims to protect crops in the NW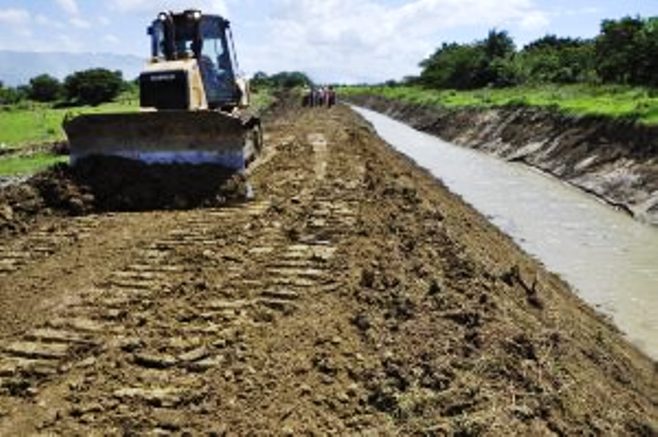 Valverde, Dominican Republic.- The dams and canals agency  (INDRHI) on Mon. said they are cleaning canals and drainage channels in the Northwest, to maintain a permanent water flow to over 1,800 hectares of rice, bananas, tomato and other crops.
INDRHI director Olgo Fernández said crews work along the lower and upper basins of the Yaque del Norte river and on the cleanup of 25 kilometers of irrigation canals.
He said the canals drain excess water to protect the communities near the city or Esperanza, where the streams swell during downpours
The officials called the drainage ditches of great importance for the region's irrigation zone, adding that among the heavy equipment used in the cleanup figure backhoes, graders, bulldozers, front end loaders and dumptrucks.