Dominican -Haiti aviation pact a reality after 19 years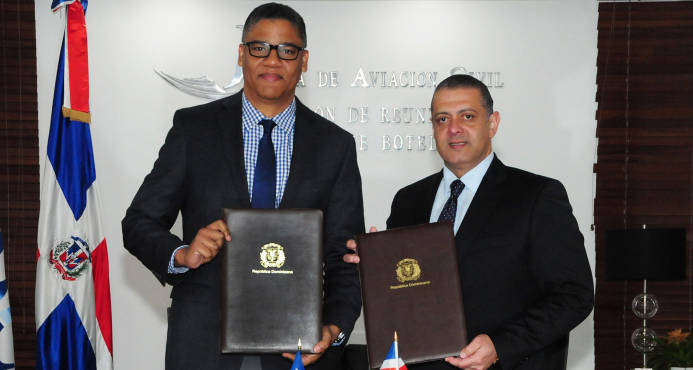 Santo Domingo.- The Dominican Republic and Haiti on Thurs. announced an agreement for commercial flights between both nations, after 19 years without ties in aviation.
Dominican Civil Aviation Board (JAC) president Luis Ernesto Camilo and Haiti Civil Aeronauticsdirector, Olivier Jean, signed the MOU on Air Services, which establishes the legal framework for bilateral trade relations.
In a statement, the JAC noted that it's Dominican Republic's 58th agreement reached with as many countries, "successfully developing the open air commercial air policy, which will serve as benefits for the region."
The civil aviation authorities of both nations and their respective technical teams signed the agreement at JAC headquarters after two work meetings leading to the international air services negotiation (ICAN), hosed by the International Civil Aviation Organization (ICAO) ), to be held later this year in Sri Lanka.
Camilo, who called the moment "historic," said he's satisfied with the MOU which "strengthens the bilateral relations of both States."
Jean stressed the cordiality and openness that prevailed throughout the negotiation process, adding that he looks forward to signing definitive agreement "as soon as possible.".
The talks to reach a similar agreement date as far back as 1992, but didn't materialize until now.