Pact won't solve problem; depoliticized energy sector will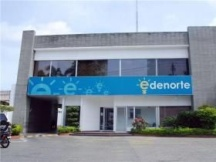 Santo Domingo.- World Bank representative in the Dominican Republic, Alessandro Legrottaglie,on Thurs. revealed that 80% of those who receive the electricity subsidy aren't poor and note the sector's "very heavy tax burden" and a hurdle to doing business.
Since 2000, the subsidy to consumers through the electricity distribution companies is estimated at over US$12.0 billion. Based on that figure, economists agree that the Electricity Pact wontt solve the problem of the sector they call "politicized."
The electrical issue was one of the main topics discussed in the sixth edition of Think Economics event, where various experts taking part.
No relief in sight
"I believe that the electric issue will continue to be troubling. We don't see how the Electric Pact is going to change this," said the economist Eduardo Selman.
He said the electricity distributors lose a third of the energy they buy and distribute, which makes the Dominican Republic's electricity sector unsustainable.
"And that's why we are allocating subsidies to these inefficient companies managed by the State every year, because it's a system that is highly politicized," he warned.
"We're investing almost three billion dollars in plants for new generation and the problem is in the distribution of electric energy," Selman said.