Storage systems could respond to needs of the electric grid, independent consumers: expert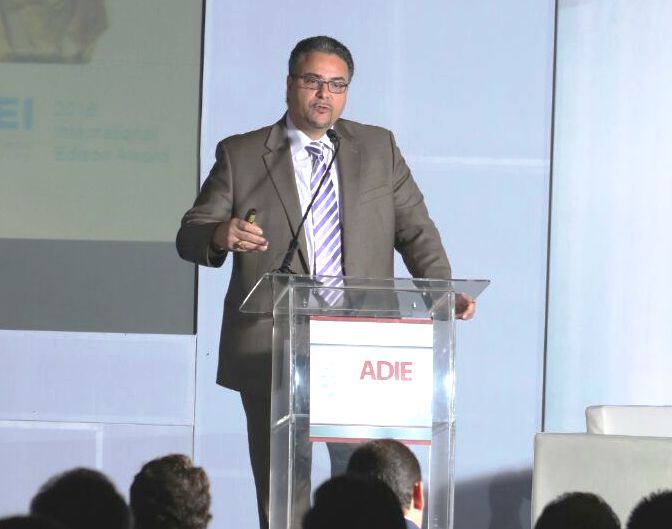 Santo Domingo.- AES Corp Vice President of Business Development. Ismario Gonzalez, proposed to integrate the energy storage systems to the Dominican energy market as a way to solve the energy trilemma by creating an unbreakable, sustainable, economic and cleaner network."
Gonzalez, participating as speaker during the discussion "World Trends in Energy and its Application in the Country," organized by the Dominican Electrical Industry Association (ADIE), spoke about the positive impacts of Advancion® technology, a modern storage platform of energy (batteries based on Lithium) that among other features includes software developed exclusively by AES to make this technology a tool applicable to meet all the needs of any system (distribution, transmission and generation) more cost efficient.
The executive who visited the country for the activity indicated that the use of this proven technology is already a trend around the world because of the multiple benefits it represents for different uses. "We have to be aware that now the challenge of regulators and utilities 'reliability, lower cost and clean energy' is more complex and our energy storage system comes to solve this trilemma."
One of the greatest benefits of the energy storage system is the possibility to integrate renewable energies into electrical systems in a sustainable, economical and more reliable manner, ensuring a storage between 4 and 6 hours continuously if required, it's one of its many benefits; as well as the positive impact on distribution networks in a cost/effective manner, for large cities creating micro networks to protect them and ensure electric service to public service entities such as hospitals, emergency services, etc. "The moment to act is today, technology exists and the main argument 'cost' is already a myth," said the expert.
And why not mention the benefits of Advancion® in the areas of transmission and generation of electricity, "my vision is that we have to act and quickly implement solutions that allow us to provide greater reliability and security of service to our customers. We have the unfortunate case of Puerto Rico, whose networks could not withstand the onslaught of recent atmospheric phenomena and collapsed," Gonzalez said.
In Dominican Republic case, although it didn't hit in the same way, but it was possible to verify the effective response of the two energy storage systems that are installed in the country, in the power plans AES Andres and Dominican Power Partner (DPP) , that total up to 20 megawatts and that played a fundamental role in the regulation of frequency and injection of power to balance the abrupt fluctuations of frequency during the passage of the Irma and María phenomena, that although it did not affect the entire national territory alike there are sensitive areas.
He added that this innovative energy solution has become a global trend because it offers proven advantages when associated with energy systems; conventional or non-conventional (renewable), for the provision of auxiliary services, which normally were provided by conventional units in very limited ranges, and also because it is able to absorb efficiently the variations of renewable energies such as wind and solar, the main sources of alternative generation that exists in the Dominican Republic.