Regional body heightens fight against smuggling in containers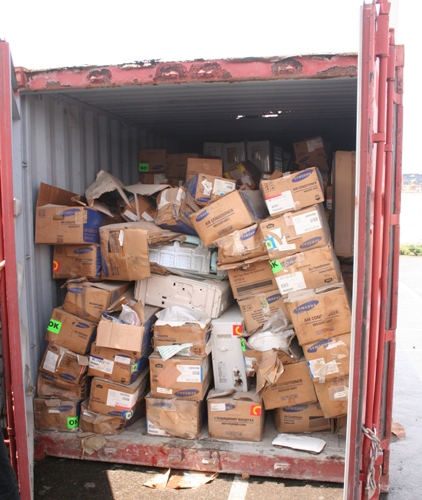 bootleg
Santo Domingo.- The VI Regional Meeting of the Container Control Program (CCP) for Latin America and the Caribbean began Mon., aimed at exchanging ideas and strategies to reduce contraband.
The meeting which gathers representatives from 14 countries and concludes Thurs., starts with statistics from the regional body itself, which accounted for the confiscation of 130 metric tons of cocaine in containers worldwide from 2014 to 2016.
The same data reveal that in the same period, 4.4 metric tons of heroin, 65 metric tons of marihuana and 1,372 metric tons of different chemical products were seized.
The Dominican Republic has been a member of the CCP since 2013 and operates the program in the ports at Caucedo and Haina.