Ambitious project aims to rid the capital's rivers of sediment, trash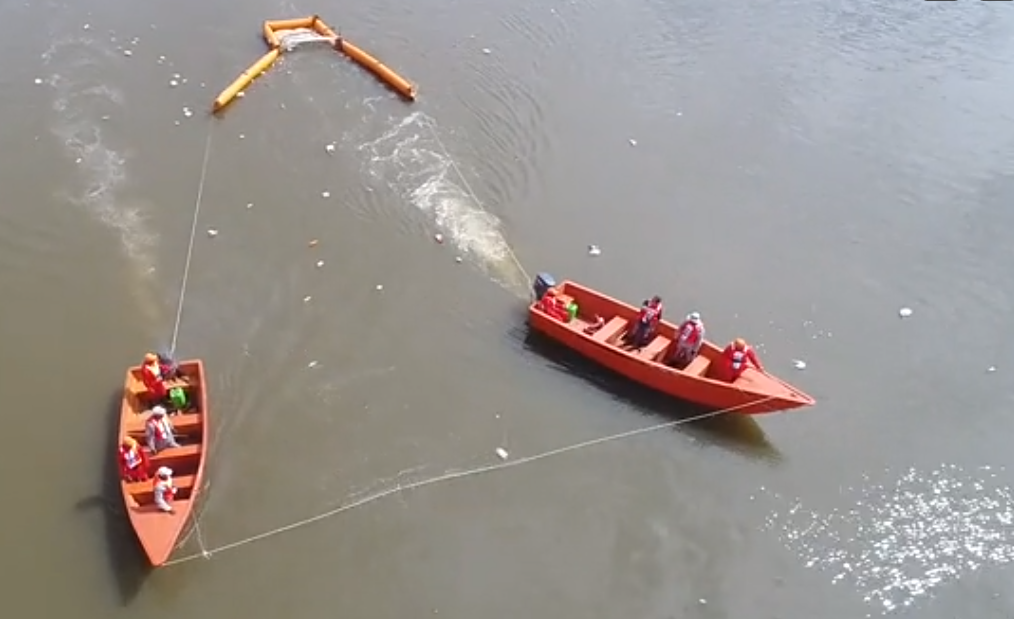 Ozama cleanup with booms. Videograb diariolibre.com.do
Santo Domingo.-  The Environment Ministry, the Farach Foundation, the Navy and the International Waste Free Oceans Foundation (WFO) on Tuesday launched Operation Castor (beaver) to collect solid waste and sediment on the Ozama and Isabela rivers of the capital.
The pilot project will use WFO dragnet technology collect flotsam, which will create and implement a solid waste and sediment management system for separate, classified and correct final disposal.
The initiative will lead to the quantification and characterization of solid waste.
Moreover the operation will determine the amount of waste that enters the rivers and schedule investments for its permanence and expansion.
Environment minister Francisco Dominguez said the project will also create awareness among citizens, the business community and the government, which will determine the points to improve and evaluate its efficiency. "It's highly satisfying to see the collaboration between the private, public and non-governmental sectors to continue dealing with the pollution of our rivers."