With US$1.45B in sales Black Friday overtakes US traditions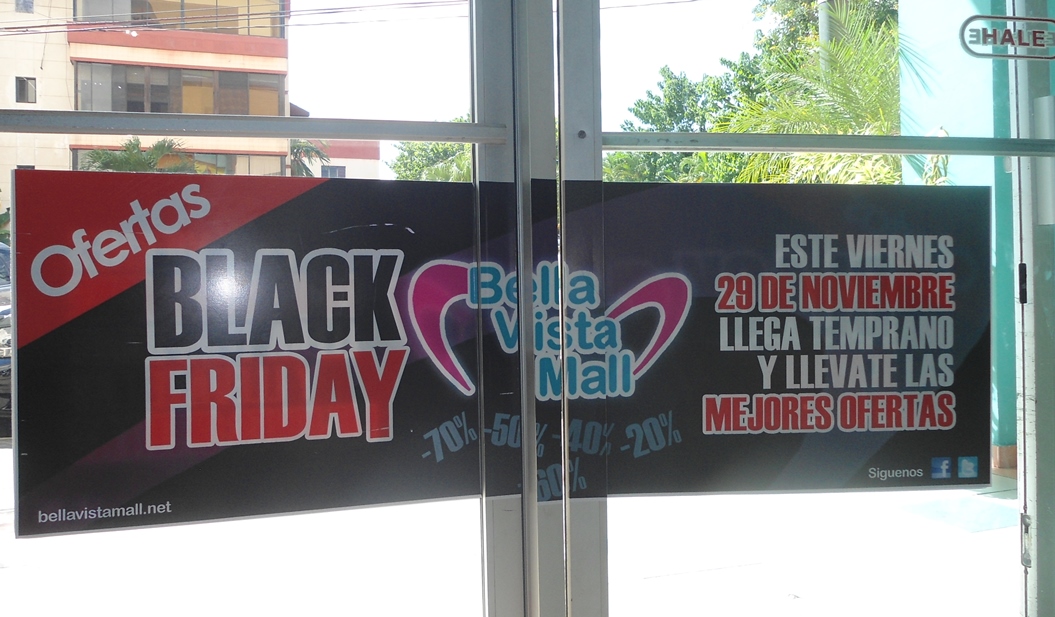 Santo Domingo.-With even street vendors hawking offers on food and vegetables, 'Black Friday' is quickly becoming a tradition in the country, whereas the also US customs of Halloween and Thanksgiving are losing ground.
Tiny and huge retailers alike will cut their prices to te bare bones hoping to attract more customers.
From aggressive ads in traditional media and social networks, to a piece of cardboard taped on a wall of a colmado (bodega), "Black Friday" is the key to draw buyers.
As in previous years major retailers announce discounts as high as 70% on various items, with household appliances, Led TVs, which mobile phones, tablets, washing machines and air conditioners the most sought after.
And just like in the US, the big stores have hired additional staff.
During 2016 retailers' sales totaled RD$64.0 billion in the first 10 months, but November's total skyrocketed to RD$69.7 billion (RD$1.4 billion).
Origin
Despite the many theories on the origin of 'Black Friday' there's no exact record of when the US tradition first emerged.