NGO to blow up a house to promote low-cost homes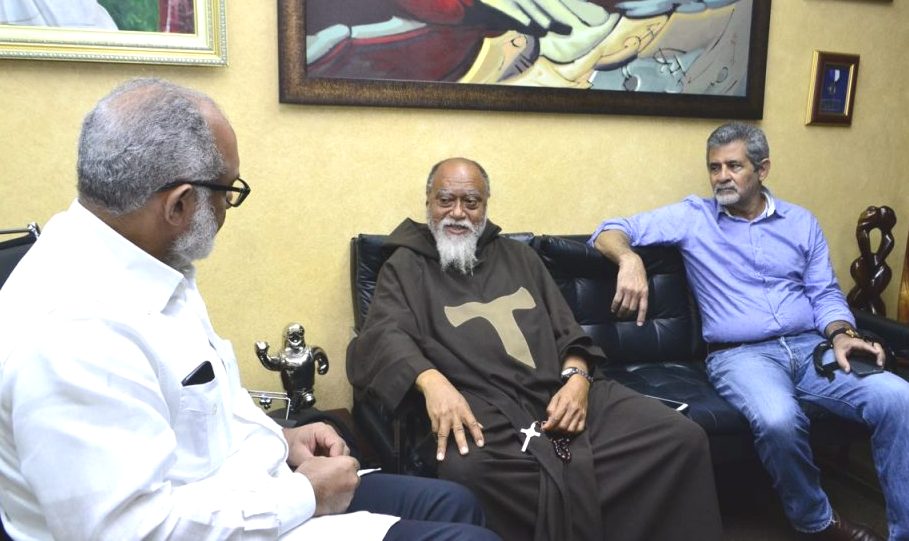 Persio Maldonado, Fray José María Guerrero, Domingo Abreu
Santo Domingo.-  The foundation Futuro Cierto will dynamite a house in the capital's Plaza de la Bandera on Dec. 13, to promote its housing construction program for low-income people.
"The idea is that the media echo the event and Dominicans living in the country and abroad can learn about the work that the foundation has been doing since 2014," charity director and priest José María Guerrero said on Friday.
For his part, foundation environment director Domingo Abreu said the event aims to shed light on the housing problem "Our foundation has been working for two years, and we want Dominicans living in the country, in Europe and the United States to know what we are doing, and to know that a problem like housing can be solved."
During a visit to editor-in-chief of newspaper El Nuevo Diario, Persio Maldonado, Abreu said te activity set for 7pm counts with the Defense Ministry's authorization, which he affirms has assigned an explosives expert.
Guerrero said the activity in addition to creating awareness on the population, also aims to promote a tele-marathon on Dec. 14, "to raise a large sum of money to continue with our home building program."