Tourist arrivals top 4.4M in first 10 months, a 4.5% growth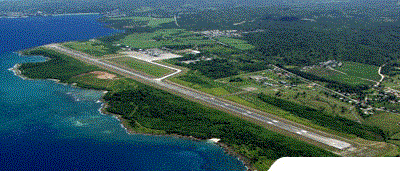 Puerto Plata
Santo Domingo.- The arrival of non-resident foreigners during the January-October period exceeded 4.4 million, a 4.5% growth and 192,271 additional tourists in the first 10 months this year.
The Central Bank Tourism Flow Report says that in October, 395,666 non-resident visitors arrived by air, an increase of 0.8% compared to the same month of 2016.
It said the arrival of non-resident Dominicans exceeded 649,000 travelers, a variation of -0.3% with respect to the same period of 2016. "With these results, the total flow of non-resident passengers, including foreigners and Dominicans, was 5,107,152 visitors for an increase in 190,198 travelers and a growth rate of 3.9%."
The report says that 56.7% of the tourists come from North America, followed by Europe with 25.4%, South America with 12.7%, Central America and the Caribbean with 4.8% and Asia and the rest of the world with 0.4%.
Terminals
Punta Cana, 3,015,455 passengers (67.7%); Las Americas, 763,285 (17.1%) and Puerto Plata, 380,160 (8.5%).