El Salvador launches country brand in Dominican capital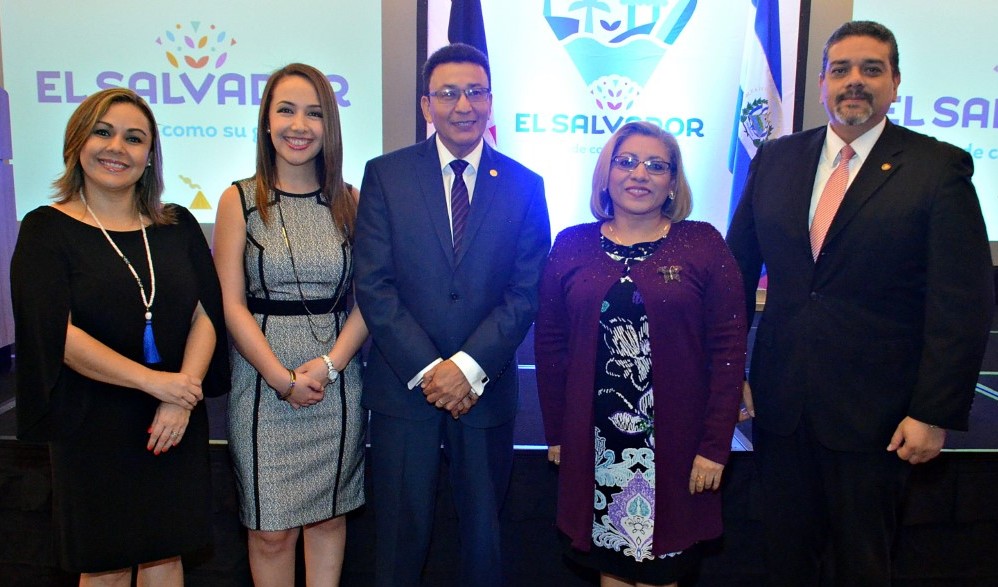 Oscar Chávez Valiente (c)
Santo Domingo.-  El Salvador diplomatic and consular representatives with the support of El Salvador's Export and Investment Promotion Agency (PROESA) in Santo Domingo on Mon. launched its country brand: "El Salvador, as great as its people," accompanied by Dominican Govt. officials, business chambers executives, and business leaders.
El Salvador ambassador in the Dominican Republic Oscar Chávez Valiente headed the event, with PROESA manager Claudia Lazo, and Economic, Trade and Tourism advisor Claudia Monge.
"We're very happy to launch in an important sister nation, like the Dominican Republic, our country brand" El Salvador, Great as its people," was created as a result of a of awareness-raising process with thousands of people in our territory and internationally, which showed the great differentiating value of the Salvadoran nation, and of its hardworking, enterprising and a people which struggles," Chávez said in his speech.
"The Government of El Salvador, through PROESA, the agency in charge of this process, is developing an international campaign to promote its country brand, which shows the world our Salvadoran identity, represented its culture, history, traditions and gastronomy," he said, noting previous launches in England, Mexico, Italy, China, the United States, Ecuador, and Colombia.
"All those who've visited El Salvador agree that our geography is a meeting point, it's already a place where stories of success, entrepreneurship, business and friendship originate, for whicih our country brand goes beyond a logo, because it's about the presence of the Salvadoran State in its entirety, which is born of the people themselves, for the people and by the world," the diplomat said inan emailed statement.
Symbol of unity
"The graphic commitment, presented at the hotel Royal Hideaway Embajador, is a symbol of unity that will allow the Central American nation to exhibit its differentiating value to compete and the immense possibilities it offers to the world in different aspects," the organizers said.
"As part of that action, El Salvador diplomats and consular personnel will inaugurate their remodeled cultural space in Faro a Colón, to mark another anniversary of the monument of historical significance in Latin America."