Dominican Exporters' kudos to Excellence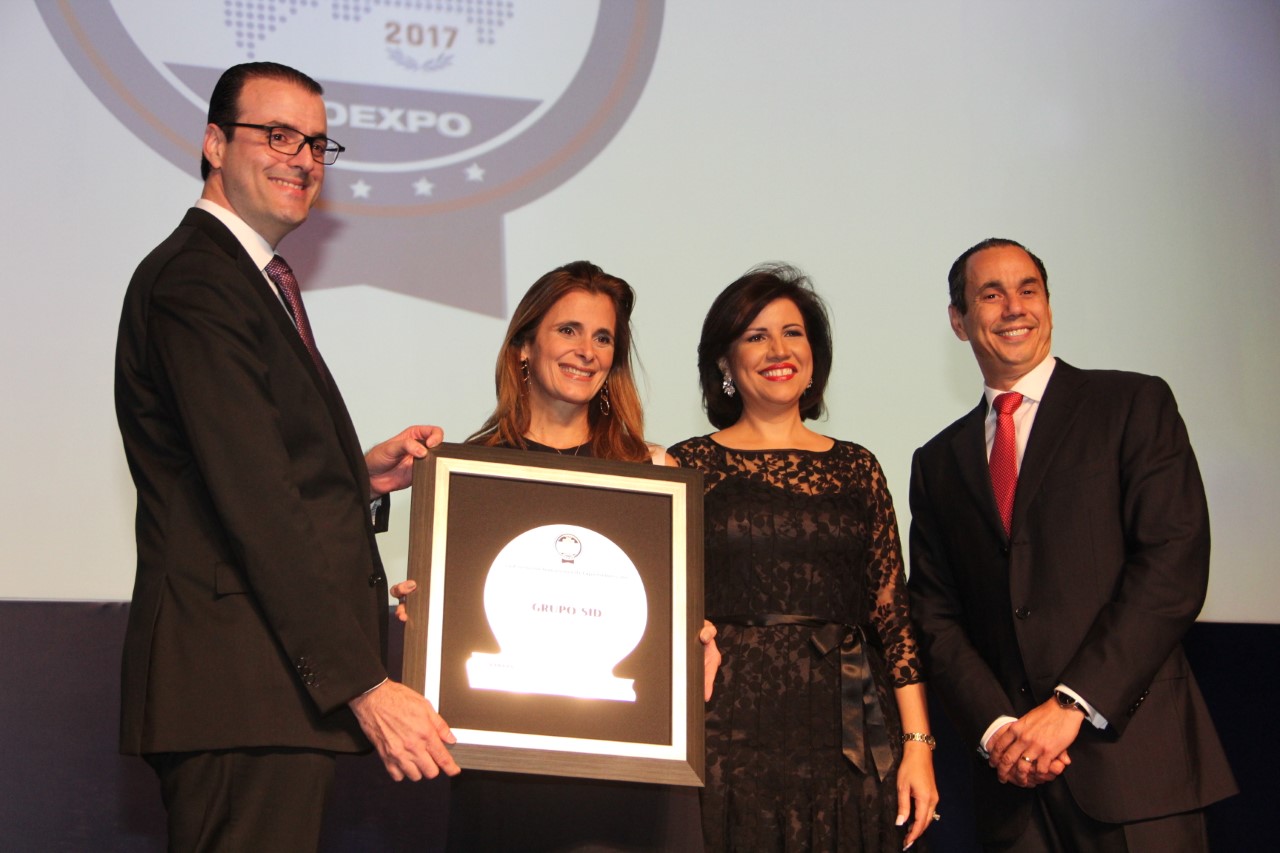 Alvaro Sousa, Ligia Bonetti, Margarita Cedeño, Sadala Khoury.
Santo Domingo.- The Dominican Exporters Association (ADOEXPO) Tues. night recognized six areas with its sector most outstanding companies of 2017, during the 31st annual Dominican Export Excellence Awards, at a gala headed by vice president, Margarita Cedeño.
ADOEXPO president, Álvaro Sousa presented the "Exporter of the Year" award to the companies of Grupo SID, in the event held at the Jaragua hotel, where the "Industrial Export Excellence" prizes were also bestowed on the dairy group Pasteurizadora Rica and "Export Excellence Free Zones" on the company La Aurora.
Likewise, the BIOCAFCAO company took the "Excellence in Agricultural Esporter"; Halka Industrial won the "Pyme Export Excellence"; whereas the Dominican Port Authority on the "Excellence in service to the export sector."
Agriculture Ministry health department director Emilio Gómez, and former Foreign Affairs deputy minister César Dargam, were recognized as "Outstanding Official Excellence," while the media awards went to Patricia de Moya, of Mercado Magazine, and Amilcar Nivar, of Diario Libre.