Dominican Republic 2017 exports on track to US$10.0B+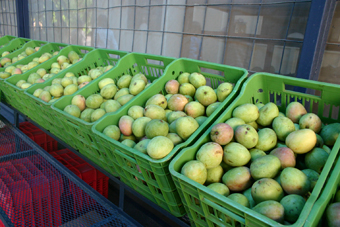 Mangoes, leading export
Santo Domingo.- Exports in 2017 are on track to exceed US$10.0 billion, Dominican Exporters Association (Adoexpo) president Álvaro Sousa Sevilla affirmed Wed.
"Tentatively, we're surmising the data until October, the unofficial data and to October we're close to 10% above last year. Everything points to exceeding for the first time, US$10.0 billion in the Dominican Republic in terms of exports, that is; we're growing," the business leader said.
"We're surpassing this barrier which for many years we have been saying that it's like the ceiling we couldn't reach and we're already doing so. We're going to surpass US$10.0 billion," he said at a gala on Tues.
Sousa added that next year's expectation is that 2018 will be named "The National Year of export promotion and from there we'll continue working with plans like the ones being worked on now is the 'Caribbean Table,' and that it becomes reciprocal to other destinations to diversify exports with the clear objective of generating more foreign exchange and jobs. Exports in 2016 were US$9.7 billion."