Test runs on Santo Domingo's Cable Car '92.1% finished'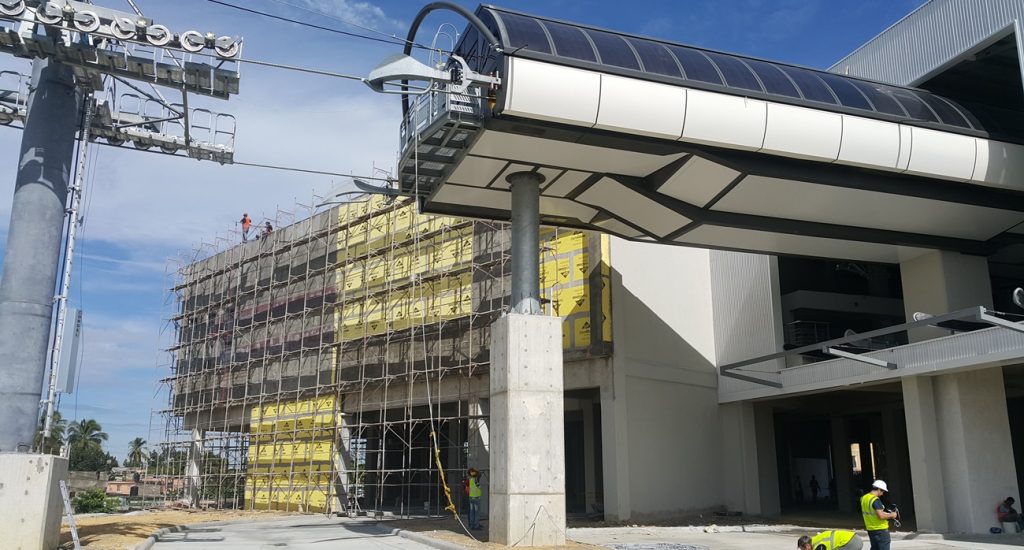 Santo Domingo.- The govt. agency in charge of Santo Domingo's Cable Car (URBE) on Sun. said it conducts test runs on the system that's 92.1% complete and will start passenger service in the first quarter of 2018
It said the civil works on the four stations advance in compliance with Public Works Ministry provisions.
"Likewise, the process of assembling the cable in the section that goes from the Tres Brazos stations to Sabana Perdida was completed and 28 of the 36 bollards that support the infrastructure of the new public transport system for Santo Domingo have been installed, URBE said.
It adds that the static and dynamic tests in the cable car's operation will start in Dec.