On a wave of decrees, Medina swears in Competitiveness Council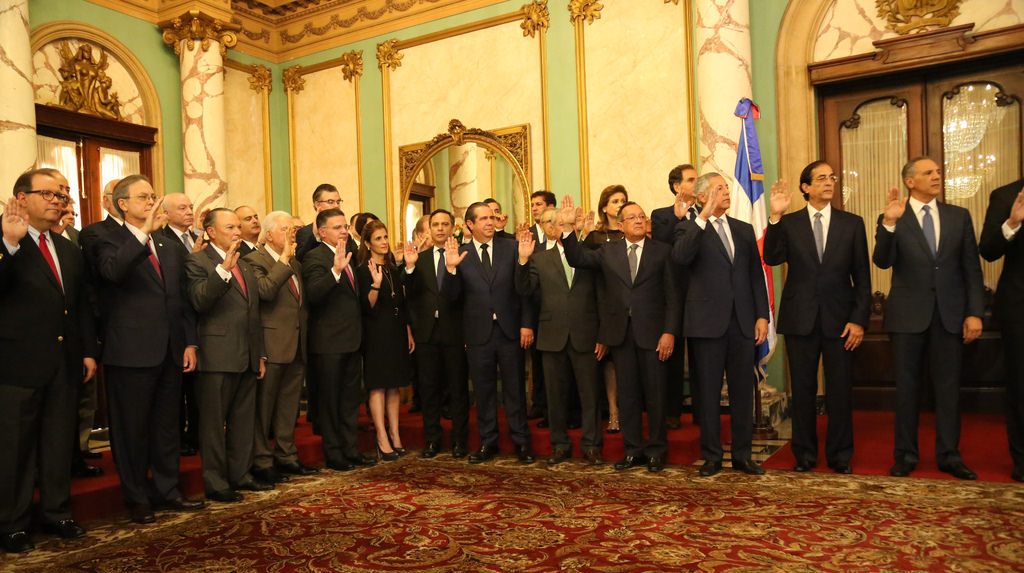 Santo Domingo.- President Danilo Medina on Mon. administered the oath to he entire National Competitiveness Council, and headed its first meeting of its Consultative Council, as part of the strategic alliance between the private sector and public sector.
During the Competitiveness Council's first ordinary meeting of the plenary, Medina issued executive order 429-17 that creates the regulations for the Plenary functions.
Medina also issued executive order 430-17, which incorporates the tourism card fee to the price of airfares, starting Jan. 1.
Also issued was executive order 431-17, which creates the National Committee for Trade Facilitation, to expedite exports, as agreed with the World Trade Organization.
Medina also signed a bill to streamline the processes to create companies, with a bill to be sent to Congress in the coming days, according to Competitiveness executive director, Rafael Paz.