US envoy visits industry and commerce minister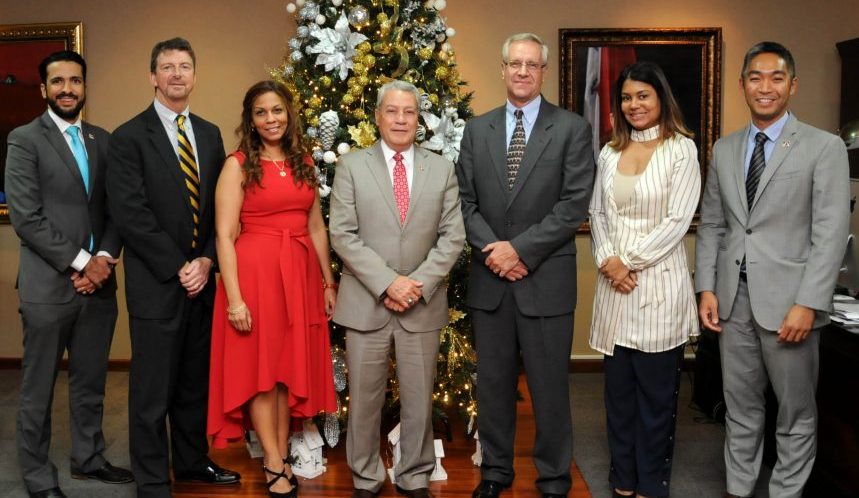 Nelson Toca, (center), Robert Copley, third from right.
Santo Domingo.- US embassy mission chief, Robert Copley on Tues. visited Industry and Commerce minister, Nelson Toca Simó to discuss various topics of interest, as part of the bilateral ties between both countries .
US Embassy Economic affairs director Norman Galimba and Commercial affairs adviser, David McNeill, accompanied Copley in the visit which the statement described as "courtesy."
Toca was accompanied by deputy ministers Yahaira Sosa, and Hepzy Zorrilla.
"We cordially addressed the issues of bilateral interest in the area of trade and other issues that are important in the context of our relationship with the United States," Toca said.