Despite 'spiraling indebtedness' deputies approve US$3.7B public debt issue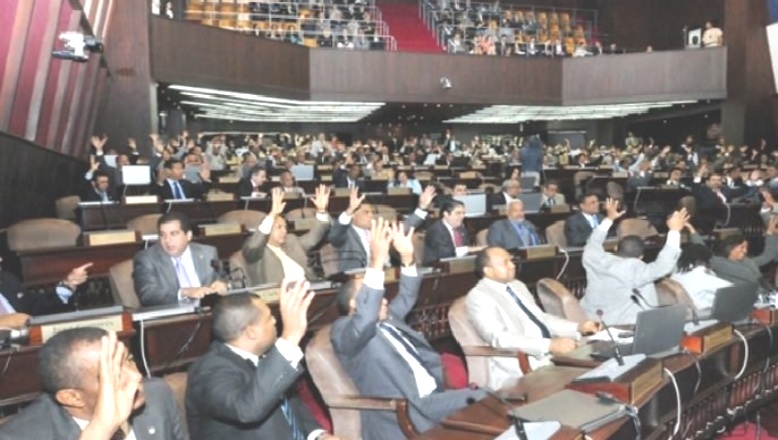 Santo Domingo.-  Declared urgent and with opposition legislators questioning the Government's "spiraling indebtedness", the Chamber of Deputies on Tues. approved several financing bills, and authorized s the Executive Branch to issue securities on public debt for RD$175.5 billion (US$3.7 billion) to cover the deficit in the 2018 Budget.
This initiative which counted on a favorable report from the Finance Commission passed 111 votes to 41.
Opposition
However, the deputies of the major opposition party (PRM), Faride Raful and Francisco Paulino, submitted a dissenting report to the Chamber floor, which warns of a RD$53.6 billion jump compared with 2017.
"This spiraling indebtedness is unsustainable and if we don't take the corresponding measures we can see ourselves in a situation of severe adjustment," Raful said.