Dominican economy to grow 5.1% in 2018: UN body(Update)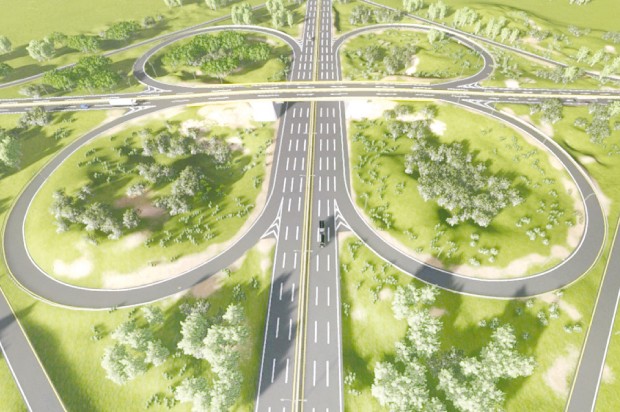 Infrastructure a key growth factor
Santiago de Chile.- Latin America and the Caribbean have begun in 2017 the recovery of its economic growth, with a moderate expansion of its GDP of 1.3%, after posting falls in the two previous years (-0.2 and -0.8%), said the Economic Commission for Latin America and the Caribbean (ECLAC) today.
By 2018, the UN regional entity foresees a deepening of regional growth up to 2.2%, according to its Preliminary Balance of the Economies of Latin America and the Caribbean 2017, presented Thursday in the Chilean capital.
The result of 2017 is explained by an increase in domestic demand (1.5% in the third quarter), and also by the growth of exports.
By subregions, South America will close 2017 with a growth of 0.8%, which would rise to 2% in 2018, while Central America plus Mexico would go from 2.5% this year to 2.7% next year, and Central America alone, from 3.3 to 3.6%, while the Caribbean will do so from 0.1 to 1.5%.
The 2017 figure for the Caribbean incorporates the damages caused by hurricanes "Irma" and "María" in several countries in the area.
According to the report, in 2018 it is expected that the world economy will expand to 3% (2.9% in 2017), with a greater dynamism of emerging economies compared to developed ones.
The regional result in 2018, according to the ECLAC, will be partly explained by a greater dynamism in Brazil, which would grow by 2%, compared to 0.9% in 2017, while other countries that are growing at moderate rates will have an acceleration.
Chile will go from growth of 1.5% this year to 2.8% next year; Colombia will advance from 1.8% to 2.6%, and Peru will go from 2.5% in 2017 to 3.5% in 2018.
Mexico, the other major regional economy together with Brazil, will go from an increase in GDP of 2.2% in 2017 to 2.4% in 2018, when Panama is expected to post the region's highest expansion rate, with a 5.5%, after growing 5.3% this year, followed by the Dominican Republic, which will increase from 4.9% to 5.1%, and Nicaragua, which will advance from 4.9% to 5%.
At the other end of the scale, Venezuela will close 2017 with a fall in its GDP of 9.5%, reduced to 5.5% next year.