Medina signs Bourse rules amendment bill into Law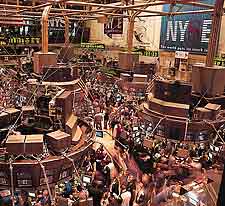 NY Stock Exchange
Santo Domingo. – President Danilo Medina on Wed. signed into Law an amendment the country's regulation o the Bourse, to regulate, supervise, develop and promote efficiency and transparency.
The bill 249-17 repeals all legal provisions, regulations and any previous rule contrary to the provisions of the new legislaion.
"The purpose is to protect the rights and interests of the investing public, minimize systemic risk, promote healthy competition and preserve confidence in the securities market, establishing the conditions for the information to be truthful, sufficient and timely, in order to contribute with the economic and social development of the country," says the bill's motivation.
The law applies to all individuals and companies that carry out activities, operations and transactions in the Dominican Republic's securities market, with public offer values ​​that are offered or negotiated in the national territory.