Development council calls for unity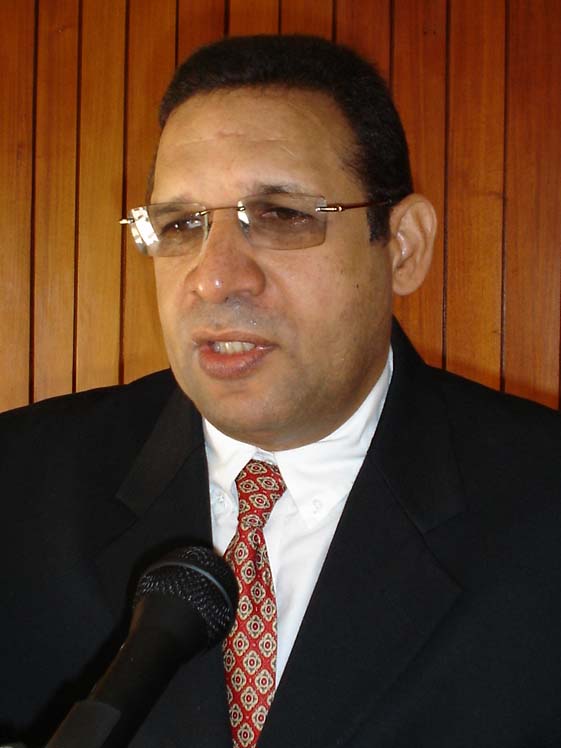 Dr. Ysócrates Andrés Peña Reyes of the CRD. Credit: acento.com.do
Santo Domingo.- National unity must be encouraged if the problems caused by sectarianism and individualism are to be eradicated, according to the Regional Development Council (CRD).
The Council, represented by Dr. Ysócrates Andrés Peña Reyes and Monsignor Jesús María de Jesús Moya, adds that the Christmas season is a good time to reflect on the need to strengthen state institutions, which it described as the pillars of social security and wellbeing.
The CRD states: "We have to realize that just as selfishness is the worst enemy of the existence of love and unity in couples and families, its practice in state bodies and our institutions is counterproductive, as it plunges human beings into irrationality and barren feelings."
The regional body believes that now more than ever, the Dominican Republic must examine its own conscience when looking ahead to the responsibilities that each and every person must adopt in order to improve society.
In order to eradicate the problems that affect the country, it adds, "the renewal and transformation we are calling for must be boosted, supported in a will to benefit and wellbeing for all, within a process that must involve young and old, rich and poor, country and city, if it is to be successful."
The Development Council calls on both the government and the governed to adopt the guidelines it is suggesting as vital elements in the framework of union and fraternity, in order to provide us with the necessary support, and thus be able to plan the development we strive for on robust foundations.