President Medina says coal-fired plant will open in 2018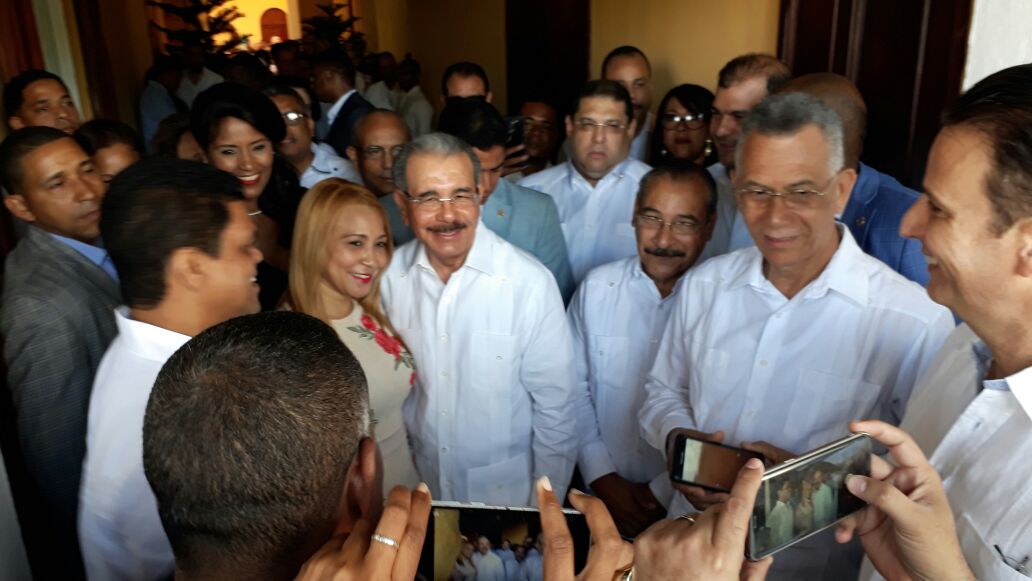 President Medina in Puerto Plata. Credit: elcaribe.com.do
Puerto Plata.- President Danilo Medina highlighted the 6% growth rate of the Dominican economy and announced that the controversial Punta Catalina coal-fired electricity generating plant would be in operation in 2018.
He said the plant would end power cuts and reduce electricity rates.
In the north coast city Thursday to receive an "adopted son of Puerto Plata" award, the president also announced a completion target of 600 schools, 60 hospitals, Line 2B of the Santo Domingo Metro and Cable Car in 2018.
A new cruise ship terminal is planned for Puerto Plata, with increased capacity for receiving cruise passengers than Amber Cove.
Medina hailed the increase in tourism arrivals and expressed hope that the country would receive more than ten million tourists in ten years time.
He said that despite the adversities, the Dominican Republic is the country with the second highest rate of economic growth in all of Latin America.