Stricter controls on betting parlors, casinos is now in effect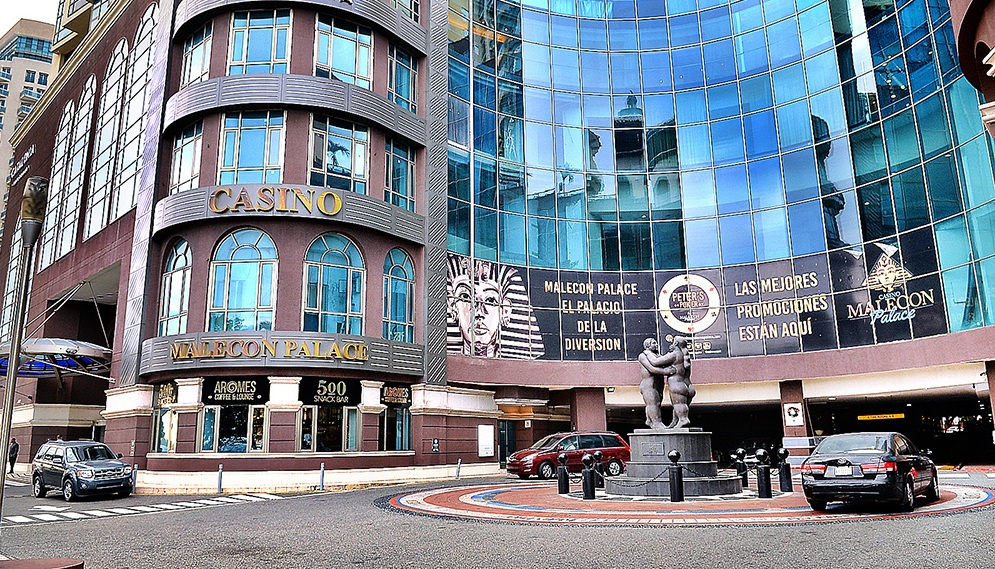 Malecon Palace Casino.
Santo Domingo.- Casinos, lotteries and betting parlors, starting at the end of Dec., must report and even investigate sources of funds they receive from customers that may be suspected of money laundering.
The new Finance Ministry resolution issued before yearend 2017, sets a cap of US$3,000 or equivalent in pesos or crypto currencies per day, either in a single or several transactions that total that amount, will mean that those business must report the operation.
To achieve this, betting parlors must define a procedure that involves information systems about their customers and also alerts and verifications in international lists of people linked to money laundering and terrorism financing.
The umbrella regulation that defines the prevention of such crimes-Law 155-17-states that all obligated parties must do "due diligence,"   or timely reporting of an unusual or suspicious operation.
For example, according to the Finance Ministry recently published regulations casinos must file the report at the time of payment of a prize, ticket or cash, as well as purchase or exchange of chips that exceed the US$3,000 per day ceiling.
As to lotteries, due diligence must occur when the customer presents the instrument -voucher, ticket, among others- to claim a prize in excess of the amount indicated above.
If casinos, lotteries and betting parlors consider that there are major risks of money laundering or financing of terrorism, they should even investigate the source of the suspicious customer's funds, establish a follow-up on the operations they perform and verify their reputation in reliable sources, among other requirements.
In the case of politically exposed persons (PEPs), which refer to officials or their close relatives, the top management of those businesses must authorize the relationship with those customers and, in the event that they are approved, permanently monitor the business link.
Ban 155-17
The US$3,000 cap, as a warning signal is defined in resolution issued by the Finance Ministry. Law 155-17 bans bets of more than RD$250,000, which equals around U $5,200 at the current rate.