Didn't renew plate sticker? Pay RD$1,000 more as of today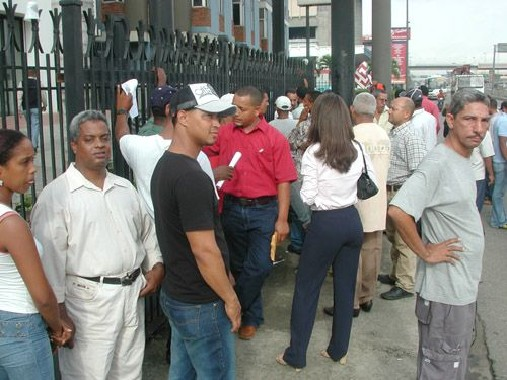 Traditional line...
Santo Domingo.- Lines with hundreds of drivers formed Mon. at the various S& Ls and govt. offices to buy the 2018 tag renewal sticker , as the 3-month period issued by Internal Taxes (DGII) to renew it without surcharge expired yesterday.
According to the DGII, as of 4pm yesterday, 85.4% of the vehicles had renewed the sticker.
The agency said there'll be no extension and reminded vehicle owners that since the deadline expired they'll have to pay a surcharge of RD$1,000 as of today.
"Up to now, 1,093,796 vehicles have renewed the Vehicle Circulation Tax. The vehicular park for these purposes is 1, 279,845 units," the DGII said in a press release.