Dec. prices climb 4.20%, paced by foods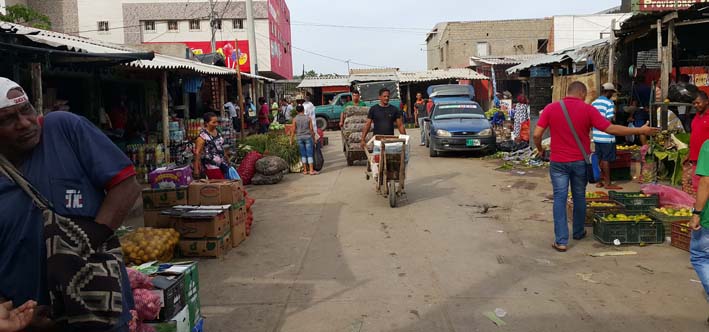 Mercado Nuevo. Photo Periodico La Guajira
Santo Domingo.-  Dominican Republic's Central Bank on Thurs. said Dec. prices climbed 4.20% compared with Nov. 2017.
"Year-on-year inflation stood at 2.36%. This last indicator measures inflationary pressures of monetary origin, isolating the price variations of some volatile agricultural goods, alcoholic beverages, tobacco, as well as of fuels and some managed services such as electric power and transportation, thus allowing to extract clearer signals for the conduct of monetary policy," the Central Bank said on its website.
It said the higher prices on the food and non-alcoholic beverage  groups, as high as 5.85%, most contributed to the rise in Dec. inflation.