Arab Emirates donates US$3.0M in solar panels to health centers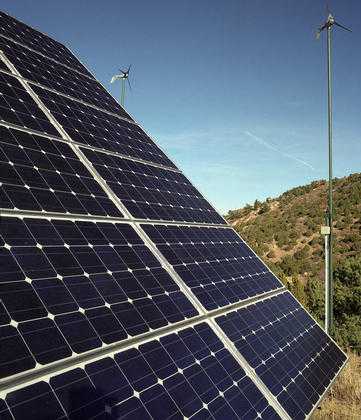 Abu Dhabi (EFE) .- Dominican Republic will receive US$$3.0 million from the United Arab Emirates-Caribbean Renewable Energy Fund to install solar panels in 1,000 health centers across the country, according to National Energy Commission director Juan Rodríguez.
This contribution is part of a total US$50.0 million global agreement with several Caribbean countries to develop renewable energy projects in the region, such as solar energy, accumulator batteries and others.
EUA Climate Change and Environment minister Zani Bin Ahmed al Zeyudi, presented the agreement in Abu Dhabi in an aactivity attended by representatives of each of the beneficiary states.
He called it an ambitious project that will provide 40 percent of the energy required by the facilities of health centers."We're talking about a significant non-reimbursable contribution of almost 3 million dollars from a total budget of 100 million dollars."
For his part, Amer El Kadi, assistant consul of Dominican Republic's Embassy in Abu Dhabi, expressed gratitude to the Emirates. "This contribution is no surprise, since the UAE is a country that always seeks international cooperation."