Haiti's resumed ban on Dominican products roils border market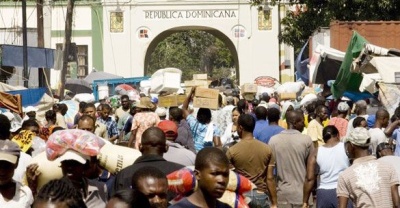 Dajabon. File.
Dajabón, Dominican Republic.- Haitian authorities on Monday again barred the entry of 23 Dominican products from crossing the border into their territory, which roiled merchants and sent the binational market into chaos during several hours.
Among the products halted from entering Haiti figure pastas, cement, rice, flour and vegetables.
Abigail Bueno, head of the Dajabón Retailers Association, called the measure an abuse by Haitian Customs officials because in his view the restriction hurts the small merchants from Haitiands and the poorest population, but not Haitian wholesalers.
"This situation is one of the factors that is taking us to bankruptcy Haitian and Dominican merchants, who to sell in the market take out loans in banks, cooperatives and other commercial establishments," he said.
"In fact this mockery of preventing the entry of Dominican products on a whim is causing us all to go bankrupt," Bueno said.
He warned that they don't want to go as far as blockading the market or blocking the border," so we first want to seek a dialogue."