Cap Cana restructures US$364.0M debt as beach high-rises loom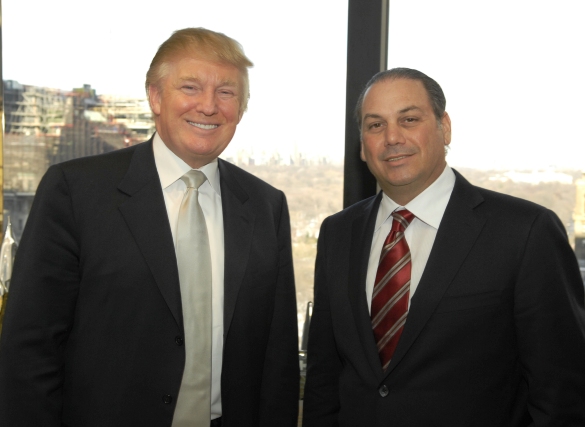 Donald Trump, Ricardo Hazoury. at Cap Cana. File
New York.- The group Cap Cana SA completed a debt restructuring for US$364.0 million, according to a press release issued in New York on Monday.
The announcement comes just one week after the Tourism Ministry and the Dominican Republic Hotels and Tourism Association (Asonahores) announced a "dialogue" over news that at least two major companies plan to build controversial high-rises at Cap Cana and Macao, in the country's leading resort region, Punta Cana.
"The transaction was executed with a remarkable and exceptional acceptance above 98.5% of the participants, thus definitively canceling 100% of the commitments made by Cap Cana, SA to its international creditors," the resort group said, quoted by diariolibre.com
Cap Cana's executives said that, "thanks to the confidence shown for the Dominican Republic, to the maturity of the Cap Cana hotel and residential tourism destination, as well as to the continuous and manifest support of the President of the Republic, Danilo Medina and his officials to the entire tourism sector, important groups of international and national investors at this moment are developing large projects within the aforementioned destination, and others are showing their interest for the development of new projects."
The members who led this ad hoc committee (currently investors in the Cap Cana destination) affirmed that those "visiting Cap Cana can clearly see the important state of development and maturity achieved by the destination to date, for the quality of its infrastructure of first world services, its organized urban plan, its important hotels and the hundreds of real estate properties finished and in use.
"In addition, the new vision of the updated development and for the future that Cap Cana has organized for its relaunch, we understand that it augurs a great future and we are committed to supporting this re-launch process," the statement says.