Venezuelans want fast-track Dominican residency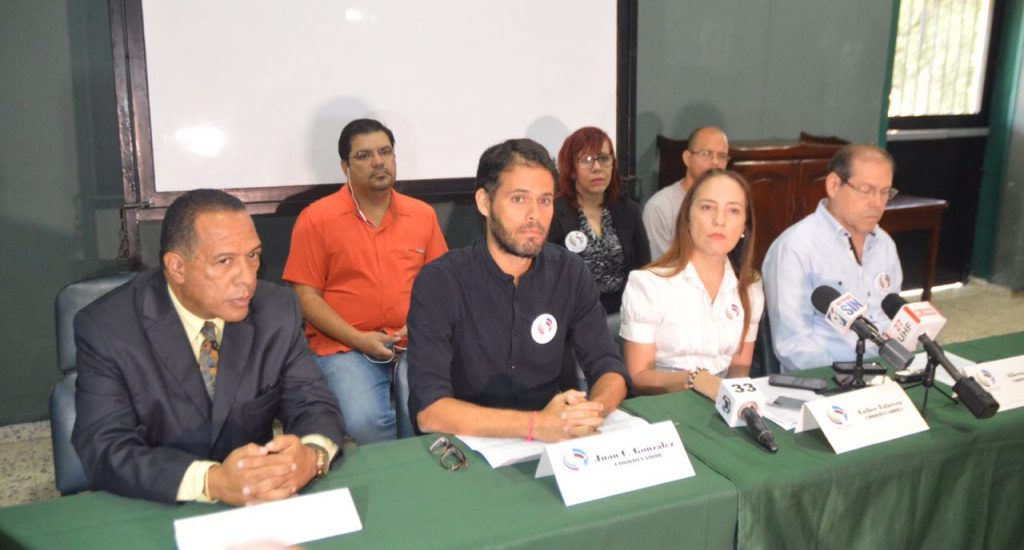 Venezuelans in DR. Photo elnuevodiario.com.do
Santo Domingo.- Venezuelan immigrants in the Dominican Republic on Tues. asked the Government to include them in the Plan to Foreigners Regularize, without them having return to Venezuela, given their country's crisis.
They ask for a humanitarian visa, which is issued at a one-stop window, as other countries have done.
The "Venezuelan Diaspora" cite World Bank figure that there are around 19,800 Venezuelans in the country, whose irregular situation denies them of wellbeing and security.
They propose 14-page formula, already submitted to Immigration and the Foreign Ministry, to ease their plight
Venezuela talks
As to the talks taking place in the country between the Venezuelan Government and the opposition, they said they expect concrete results for better conditions for their compatriots inside and outside the country.
They also rebuked the operation that led to the death of "rogue officer" Oscar Pérez and other insurgents. "It's a pity that the Venezuelan government cannot guarantee the right to life of its citizens."