New power plant for east coast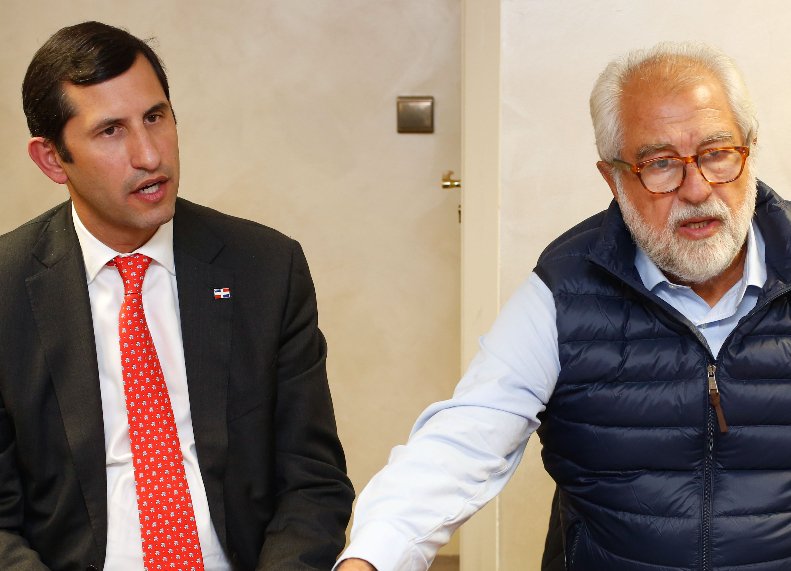 CEPM president Rolando González Bunster (R). Photo: eldia.com.do
Madrid.- The Punta Cana-Macao Energy Consortium (CEPM) will invest US$140 million in a 90 megawatt power generation plant in the Bávaro area. It is expected to be completed by November 2018, as well as a solar electricity park.
The new power generation system will run on natural gas and diesel, while CEPM is also installing wind turbines that will generate 25 megawatts, which could be ready by March 2019.
CEPM president Rolando González Bunster made the announcement at the 2018 National Tourism Fair (FITUR) taking place in the Spanish capital, saying that these investments confirmed the company's commitment to tourism development in the east coast concession area.
Construction work on the solar park will start this March, said the businessman, who added that the investments being made by CEPM will contribute to the efficiency of the power service, benefiting hotels, residents, and small and large businesses in the eastern region.
"This investment program will be the largest in CEPM's history," said González Bunster.
The company is also exploring the possibility of investing a further US$20 million in the installation of a solid waste treatment plant with the capacity for handling more than 400 tons of garbage.