Dominican foreign minister advocates closer ties with China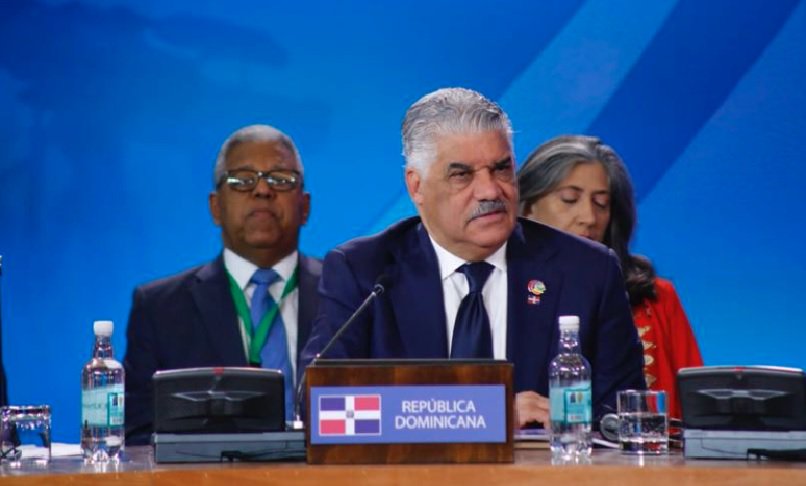 Foreign Minister Miguel Vargas. Photo: hoy.com.do
Santiago de Chile.- Foreign relations minister Miguel Vargas spoke in favor of strengthening relations between the Community of Latin American and Caribbean States (Celac) and the People's Republic of China.
Vargas was addressing the 2nd Ministers' Meeting of the Celac-China Forum, being held in the Chilean capital, with the participation of the 34 countries represented at the event.
"We must congratulate the People's Republic of China for its solidarity with developing countries, for its cooperation policy and for its great interest in our region. This is why we believe in this Celac-China forum, and that we should continue working hard and strengthening the process to move forward more closely toward full development," declared Vargas.
"The slogan of this meeting – Celac-China: Working for increased development, innovation and cooperation for our nations – is a perfect fit with the Dominican vision towards this great Asian nation, which we sincerely admire," he highlighted.
The minister pointed out that over the past two decades economic interaction between the Dominican Republic and the People's Republic of China had grown, thanks to the implementation of a memorandum of understanding that enabled the opening of trade offices in both countries.
Founded in 2011, Celac is an inter-governmental political dialogue and coordination mechanism, with 33 member countries from Latin America and the Caribbean.
On the sidelines of the ministerial meeting, foreign minister Vargas and his Costa Rican counterpart Alejandro Solano Ortiz signed a "Memorandum of Understanding for the Establishment of Political Consultations between the Dominican Republic and the Republic of Costa Rica." The two countries committed to conducting bilateral consultations on a regular basis to exchange viewpoints about the relationship between the two countries and in relation to international affairs, with the aim of strengthening mutual friendship ties.