San Juan farmers oppose mine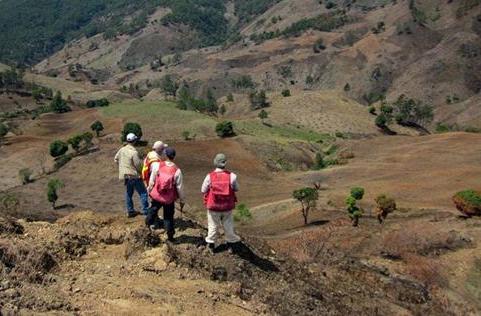 Image: listindiario.com
Santo Domingo.- Agricultural sector representatives from the province of San Juan de la Maguana protested Tuesday rejecting the plans for gold and copper mining in the region and warned they would not allow the project to go ahead on the grounds that it would destroy agricultural production in the area.
Farmers took to the streets of the community of Pedro Corto, while others held a vigil at the entrance of the municipality of San Juan de la Maguana, to defend the so-called "breadbasket of the south."
Manuel Matos, president of the Unified Agricultural Committee and the Southwest United for Water and Life environmental movement, stated that the mining operation would cause extensive and long-term damage. "The people of San Juan will not die in the long term because of the mine, they'll have to kill us in the short term," warned Matos.
He said that agricultural production was more beneficial in the long term compared to the projected earnings from the mine, estimated at US$ 561 million.
Matos branded the mining company's claims that the project would not use water from the San Juan River or damage the environment as lies.