Taiwan scrambles as Dominican Republic leans toward China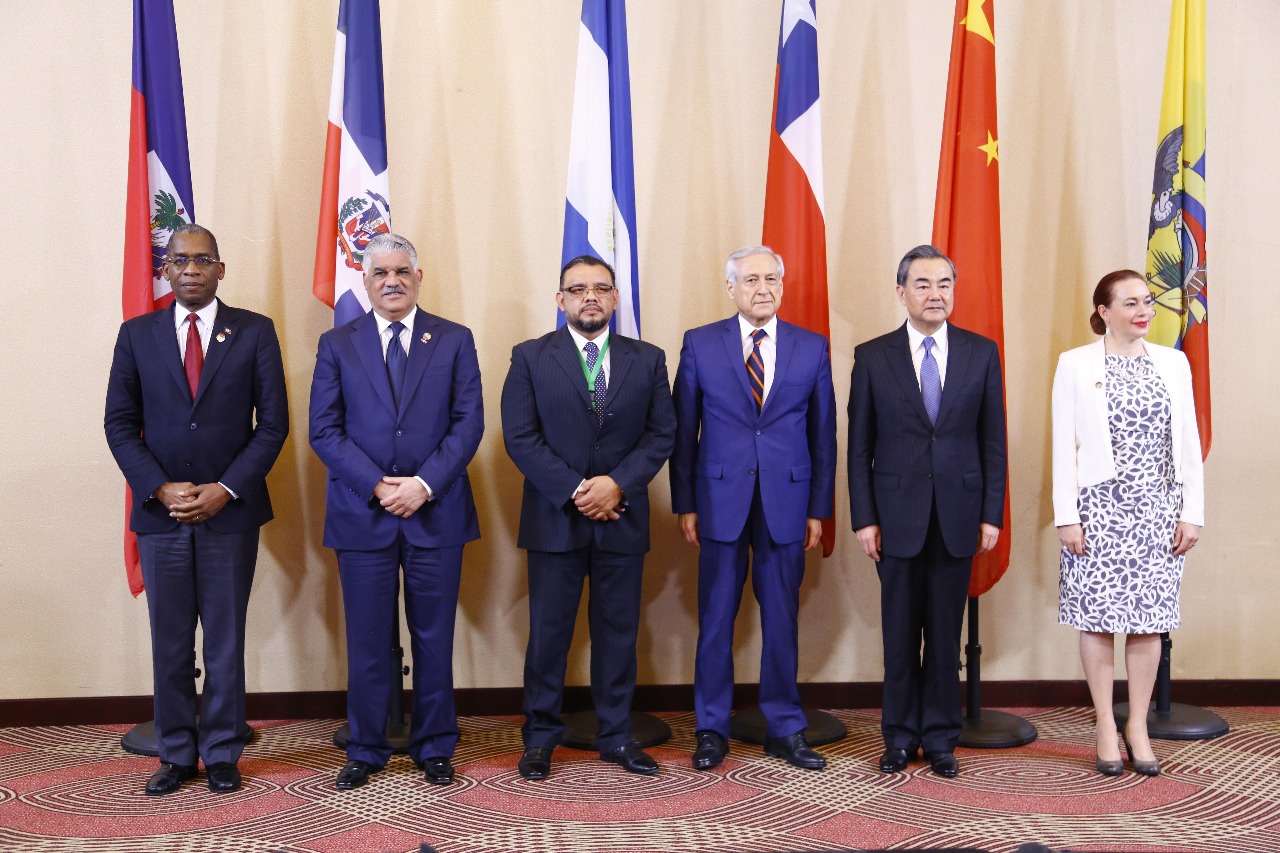 M. Vargas, second from left.
Taipei.- Taiwan's diplomatic ties with its 11 Latin American and Caribbean allies "remain stable" and haven't been affected by the recent meeting of the foreign ministers of El Salvador, the Dominican Republic and Haiti with their Chinese counterpart, Wang Yi , island diplomats affirmed Wed, Efe reports.
The announcement comes just hours after Dominican Foreign minister, Miguel Vargas, urged LatAm countries to widen their relations with Beijing
The gathering of the top diplomats of three of Taiwan's allied countries with Wang was held Monday in Santiago, Chile, as part of the ministerial meeting of the Community of Latin American and Caribbean States (CELAC), and didn't address "bilateral relations," and regional issues instead, Taiwan's Foreign Ministry said in a statement.
The three countries, which informed Taiwan prior to the meeting, dealt with trade and economic issues, the note adds.
China's pressure on the diplomatic ties between Taiwan and the Latin America and Caribbean countries "has always existed" and the Foreign Ministry "follows very closely" the statement said.
Taiwan seeks to bolster ties with its Latin American and Caribbean allies based on "pragmatic diplomacy and reciprocity," promoting bilateral cooperation, the purchases of products from those countries and bilateral economic and trade relations.
Foreign minister
Speaking at the II Ministerial Meeting of the Celac-China Forum, Vargas said he favors stronger relations between the Community of Latin American and Caribbean States (Celac) and China.