0 chemicals in planned GoldQuest mine, 'except explosives'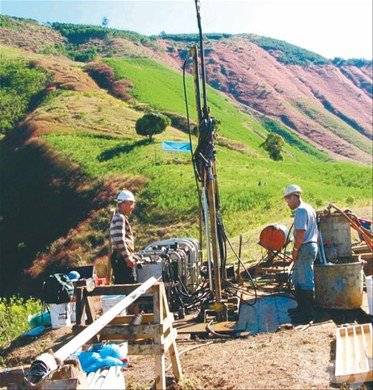 GoldQuest at San Juan. File
Santo Domingo.-  The eventual extraction of gold at Hondo Valle, in the Central Mountains, by the Swiss – Canadian miner GoldQuest, wouldn't use chemicals, "except for the explosives inside the tunnel," technicians of the Energy and Mines Ministry said on its website Wed.
"Neither mercury nor cyanide will be used. It's a mechanical extraction and its separation is also mechanical. In other words, what is going to be used is oil," Mines said.
It said it's aware of the concern of various from sectors of San Juan province, which warn the exploitation at Romero would put an end to agro activities in an area that already lacks a reliable water supply.
Mines says the company would build, near San Juan and La Guama rivers, a 200-meter deep vertical shaft, and road to reach the level of the ore. "And there it will go and the material that is in the veins is removed from the tunnel and processed outside."
"There will be no activity on the surface, not even a tree cut, except for the bit where the tunnel mouth is made" the agency said.
Mines adds that it would also not be necessary to build a tailings dam (waste chemicals), as it's done in open-pit mines. "In the case of the topsoil removed during the extractions, it would be used to fill the tunnels."