IMF acknowledges growth, but warns of spiraling debt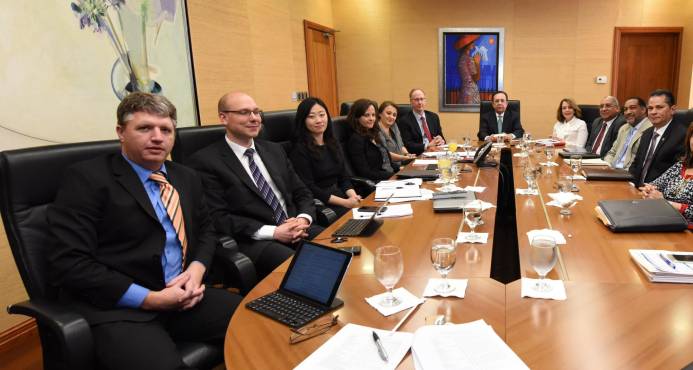 At Central Bannk
Santo Domingo.- The International Monetary Fund (IMF) mission began its visit of the country this week, as part of the annual Article IV Consultation of 2018 with the Dominican Republic.
The IMF technicians are slated to meet with senior economic cabinet officials to review topics of financial interest and analyze the progress made.
Last year, after the closing of the Article IV Consultation, the IMF acknowledged Dominican Republic's economic growth but warned about the urgency of a tax reform that would broaden the base, simplify the tax system and reduce exemptions.
After last year's visit the IMF also stressed the need to put a halt to the spiraling debt. It was estimated at that time that for this year the total public debt -government and Central Bank jointly – will reach 52.3% of GDP.