Miner GoldQuest pledges money but has yet to request permit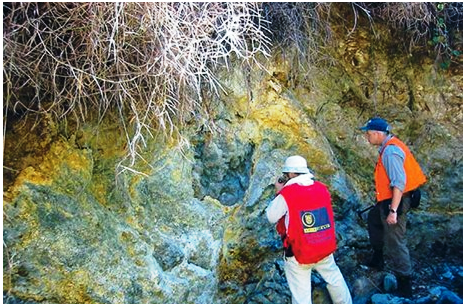 GoldQuest prospecting
Santo Domingo.- Canadian-Swiss miner GoldQuest, which wants  to extract ores from the Central Mountains, has yet to request the Environment Ministry's environmental permit.
Although it already obtained the of Energy and Mines Ministry's concession, the environmental permit requires that the company submit an extensive list of documents, the survey, a no-objection letter of land use from the municipality, as well as an the Executive Branch's authorization, among other items.
On its website, Environment says it could take from 30 to 190 working days to carry out the process.
Responsible mining
When Energy and Mines minister Antonio Isa Conde, asked the Executive Branch's authorization to exploit a part of Dominican Republic's most rugged mountain, he called the project a point of reference for "responsible mining."
He said GoldQuest "voluntarily" pledged an additional US$52.0 million to the Dominican State, and promised not to use chemical in its extractions, nor the water from San Juan River nor from underground sources and mine with parameters with the lowest environmental impact.