Electric Utility to start yeing natural gas, nix fuel oil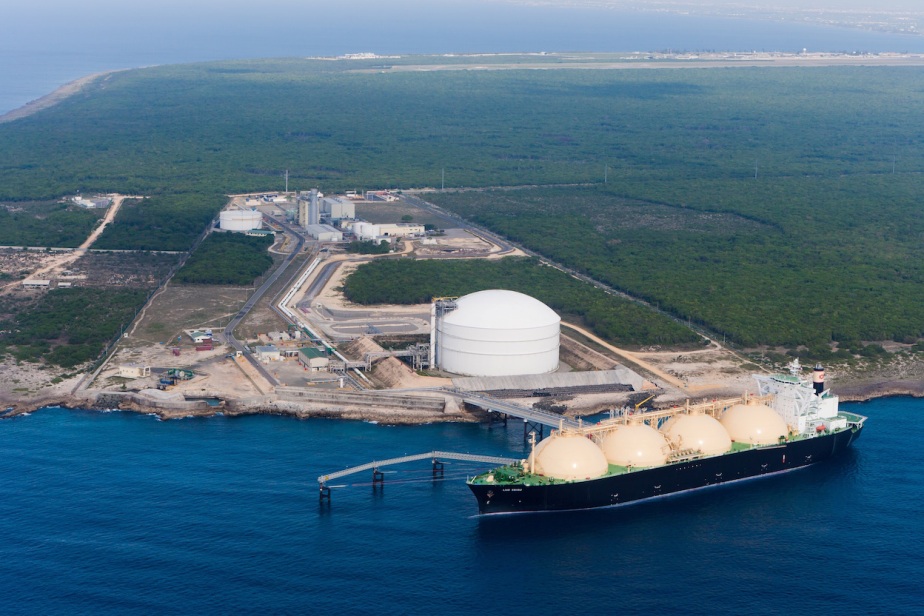 AES natural tanker at port in Boca Chica, Dominican Rep.
Santo Domingo.- Dominican State-owned Electric Utility (CDEEE) CEO Rubén Jiménez Bichara announced the start negotiations to acquire a safe and competitive supply of natural gas and private investment to convert existing plants and build new ones that operate with that fuel.
Jimenez spoke at the 18th Annual Energy Conference of the Caribbean, hosted by S & P Global Platts, where he announced that the CDEEE will call a tender midyear to build plants, prioritizing natural gas.
The official said 940 megawatts of the country's installed capacity rely on fuel oil, and as a condition to convert to natural gas requires contracts for a secure supply from producers at competitive prices.
"We are talking about 940 megawatts that are installed in the province of San Pedro de Macoris and have the potential to operate with natural gas," said the official in the conference "Electricity Sector: Dominican Republic," during the conclave at the Grand Hyatt Hotel in Bahamas.
Fuel oil power plants:
-300 megawatts from Cogentrix
-430 megawatts
-150 megawatts Sultana del Este
60 megawatts of Los Orígenes