Govt. wants all hands to protect the country's main river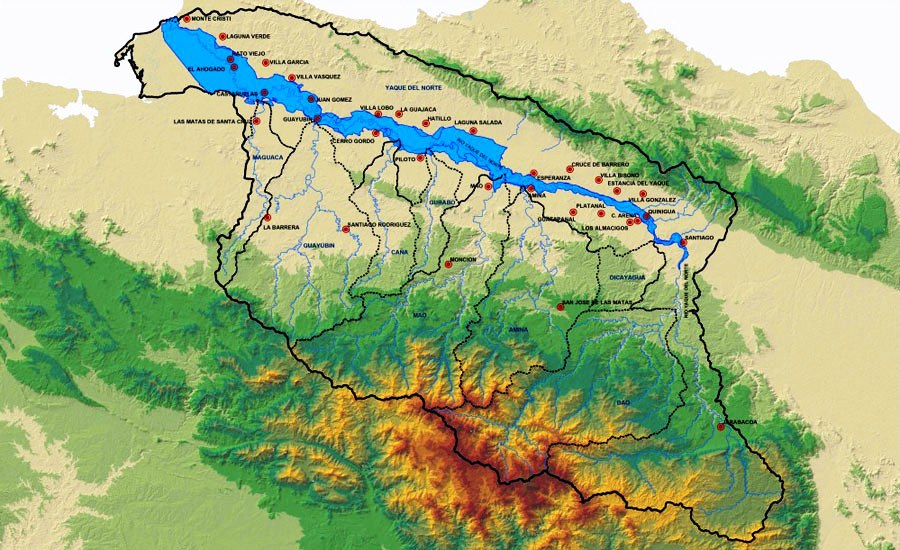 Yaque del Norte
Santo Domingo.- The plan to recover, protect and for the sustainable use of the Yaque del Norte river basin counts with French and Brazilian experts, presidency chief of staff Gustavo Montalvo announced Mon.
He said the experts have visited the country to share their experiences and prepare the project, while Dominican technicians have also traveled to France and Brazil to observe projects to protect watersheds.
President Danilo Medina created by executive order the Commission to manage and preserve the Yaque del Norte river basin, as one of the country's main water sources.
Interviewed by Listín Diario, Montalvo said the government began to work on the project with various entities in the region around 18 months ago. "We realized that throughout the Cibao (north) region there are different initiatives to save the Yaque del Norte, but all are dispersed one from the other."
He said the efforts have resulted that around 45 days ago all the main parties agreed to create a public-private institutional mechanism that would lead to a joint effort.
"And this mechanism means that everyone will be working in the same direction. We're talking about national authorities from different ministries and agencies, as well as local governments, business organizations and civil society," Montalvo said.