No more traffic lights from Santo Domingo to Punta Cana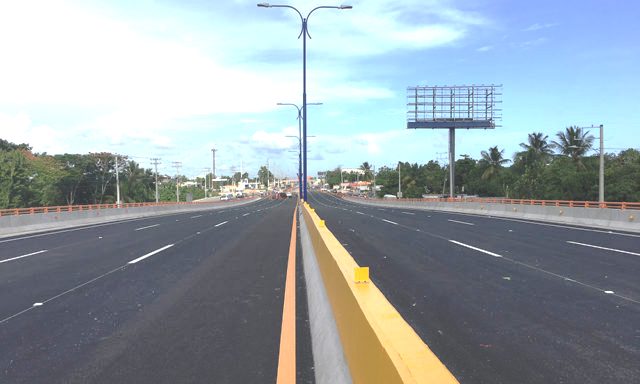 Boca Chica, Dominican Republic.- President Danilo Medina on Wed. inaugurated an overpass at La Caleta, over Las Americas highway as well as a pedestrian and a bridge for motorcycles, part of the Boca Chica Span Rehabilitation and Expansion Project.
The overpass eliminates the last traffic light on the 180-kilometer Santo Domingo-Punta Cana motorway, raising motorists' safety and savings in cost and time.
Public Works minister Gonzalo Castillo said the overpass has six upper lanes, four lower lanes, and484 meters of ramp.