Potential maritime hub languishes in Dominican NW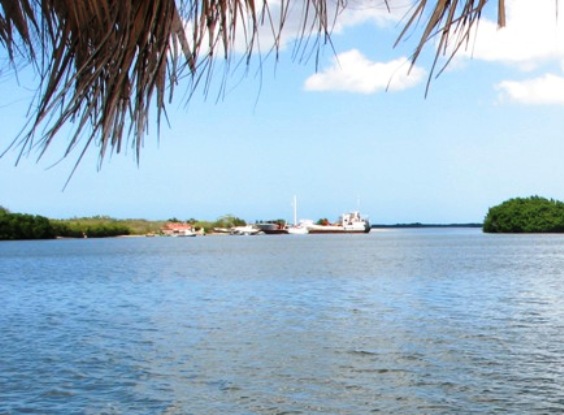 Montecristi, Dominican Republic.- Recovering Manzanillo Port from its characteristic decay and obsolescence is strategic from a trade and security standpoint.
The Santiago Development Association and Pascual Prota, president of the National Maritime Affairs Authority (Anamar), a government agency which has already drafted a plan to develop the port, are convinced of this.
If materialized, the port would become a major cargo distribution hub in the Caribbean.
The port, located in Pepillo Salcedo township, Montecristi province (northwest), in Manzanillo Bay, features a 444-meter jetty, which is short to moor large ships, in addition to its partially destroyed structure.
"We understand that maintaining this port in the conditions is  a waste," says business leader Fernando Capellán, who sees the port's revamp as an opportunity to create jobs and lower costs to the supply chain of exports and imports.
For the president of Grupo M, one of Santiago's major free zone companies, and of Codevi, the industrial park located next to the Dominican-Haiti border between Dajabón and Ouanaminthe, any agreement, public or private, to develop the port is urgent.
"We're sure that with the proximity to the US east coast, which is the nearest port; by the frequency between the boats that carry bananas to Europe; for the logistics that free zone companies are developing on the border, as well as in Haitian territory; all the cargo generated would have the opportunity to lower the costs of distribution, shipping and importing raw materials," Capellán said, quoted by diariolibre.com.
The Santiago Merchants and Industries Association (ACIS) estimates the cost of moving a container from Santo Domingo to Santiago at US$750.0, one of the highest in Latin America.