Dominican Republic's top challenge, step up reforms: IMF(Update)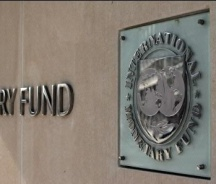 Santo Domingo.- The IMF mission that visited the country during the past two weeks, concluded that the main challenge for the future is to accelerate reforms to create resilience against risks, raise potential growth and further reduce poverty and inequality.
"The efforts made by the government to strengthen the fiscal position are welcome, but more significant consolidation measures are needed to address structural fiscal weaknesses," the entity said.
The mission said the recent measures to strengthen the tax and customs administration are helping raise tax revenues, however, "these would be insufficient to reverse the upward dynamic of the debt in the face of tightening global financial conditions, rising oil prices and a higher burden of debt service."
In that context, the IMF mission said greater efforts will be required to rebuild the capacity of public finances to cushion shocks, taking into account the social impact and growth in the composition of the fiscal consolidation process.
"This would mean focusing the adjustment on the broadening of the tax base, including the targeting of tax exemptions and incentives, and the simplification of the tax system while protecting the most vulnerable," it said, adding that he savings resulting from a lower interest charge could then be used to increase social spending and public investment.
"A more robust fiscal policy framework would underpin efforts to improve the fiscal position. A medium-term fiscal framework, anchored in longer-term sustainability objectives, would help to reduce policy uncertainty and further strengthen its credibility with economic agents."
Read IMF Mission Concluding Statement: http://www.imf.org/en/News/Articles/2018/02/14/mcs21418-dominican-republic-staff-concluding-statement-of-the-2018-article-iv-mission