Moneychangers refute Central Bank: dollars are scarce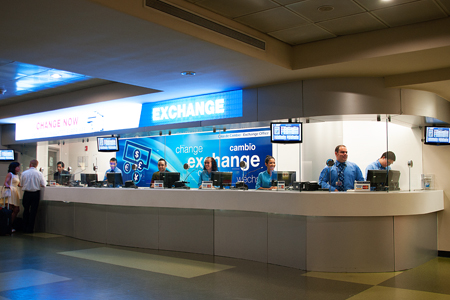 Santo Domingo.-  Moneychangers complain that dollars have become scarcer in the market in recent weeks, outlet El  Dia reports Thursday, one day after the Central banker Hector Valdez Albizu affirmed that the country has the US currency, "and more coming."
Pedro Arias, a moneychanger says they're receiving only bills of lower denomination. "Here only 20, 25 or 50 dollars arrive, the large quantities apparently go elsewhere."
Some suspect currency hoarding by the Government and companies.
Valdez meanwhile stressed that there's no shortage of dollars in the Dominican Republic and "a lot of foreign currency" instead.
He refuted claims that banks dispatch from US$10,000 to US$20,000 at 50 points above the market rate. "The banks often give priority to corporate clients."
Depreciation
The Dominican peso depreciated 0.10 percent against the dollar in the currency market, according to Central Bank data.