Environment shutters companies that pollute Río Ozama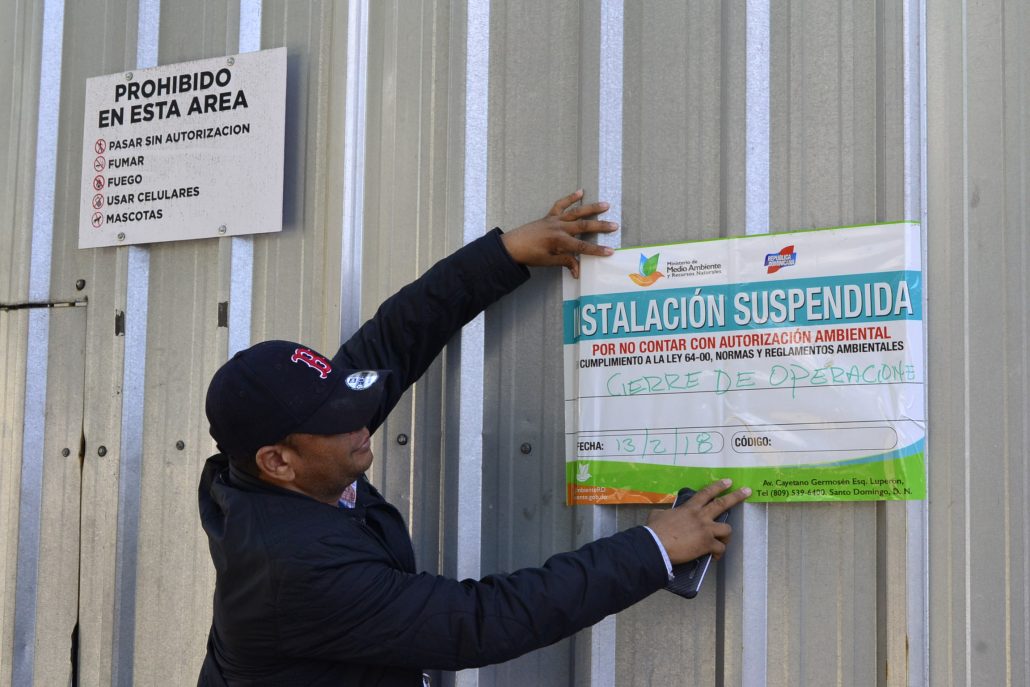 Ozama river polluter shut down.
Santo Domingo.- The Ministry Environment on Thurs. started shuttering the companies along the Ozama riverbanks that failed to comply with the rules established to secure its recovery.
Environment minister Francisco Dominguez warned that companies must install their treatment plant, and noted that the deadline to comply expires in June. "Those who fail to comply with the requirements will be shuttered."
He said the La Isabela distillery was temporarily closed on citizens' complaint that the company spewed pollutants from its smokestacks at the La Isabela Industrial Zone, Santo Domingo Norte, as verified by an Environment technical commission.
"The companies should also adopt the measures of place to carry out previous treatments to acid waters of the process of washing of gases, in biomass boiler, before its discharge to the environment, and to evaluate an adequate treatment system for the purification of wastewater," Environment said in a statement.