Rig aims to rescue eastern coasts swamped by seaweed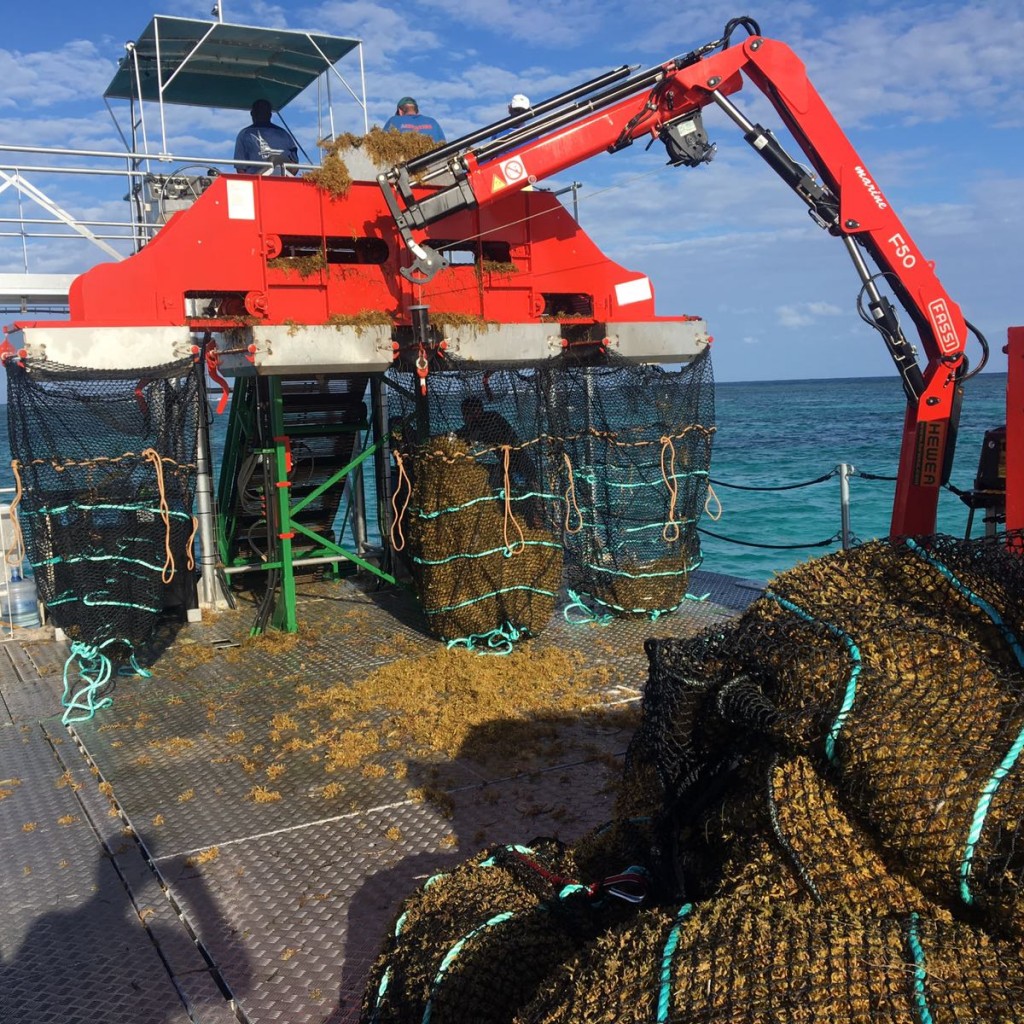 Punta Cana, Dominican Republic.- The warm greenish waters of the eastern part of the country have been swamped by clusters of seaweed for some years, and raised concern among tourism sector representatives.
The major threat to the hoteliers' profitability prompted Manolo Despradel and his French partner Rene Munier to devise a machine to collect sargassum and keep free of the seaweed around 12 kilometers of beach used by Punta Cana's resorts.
They set their company Algeanova and commissioned a barge powered by a 12-cylinder engine, with hydraulic pumps to scoop up the seaweed from the coasts.
Algeanova's melding of a barge and a power train earned them the Appropriate Technology award from the National Intellectual Property Office (ONAPI).
"This is happening since around four or five years ago and we started looking for solutions to present it to the hotel industry. The first thing we conceived was the barrier that prevents the sargassum from reaching the shore," said Despradel, general manager of Algeanova.
The boat, which can load up to 30 tons of sargassum, according to density, works like a combine with a hydraulic system and a conveyor belt that collects the seaweed from the ocean surface.
Report by Diario Libre