AMCHAMDR wants check on public spending; expert mulls perspectives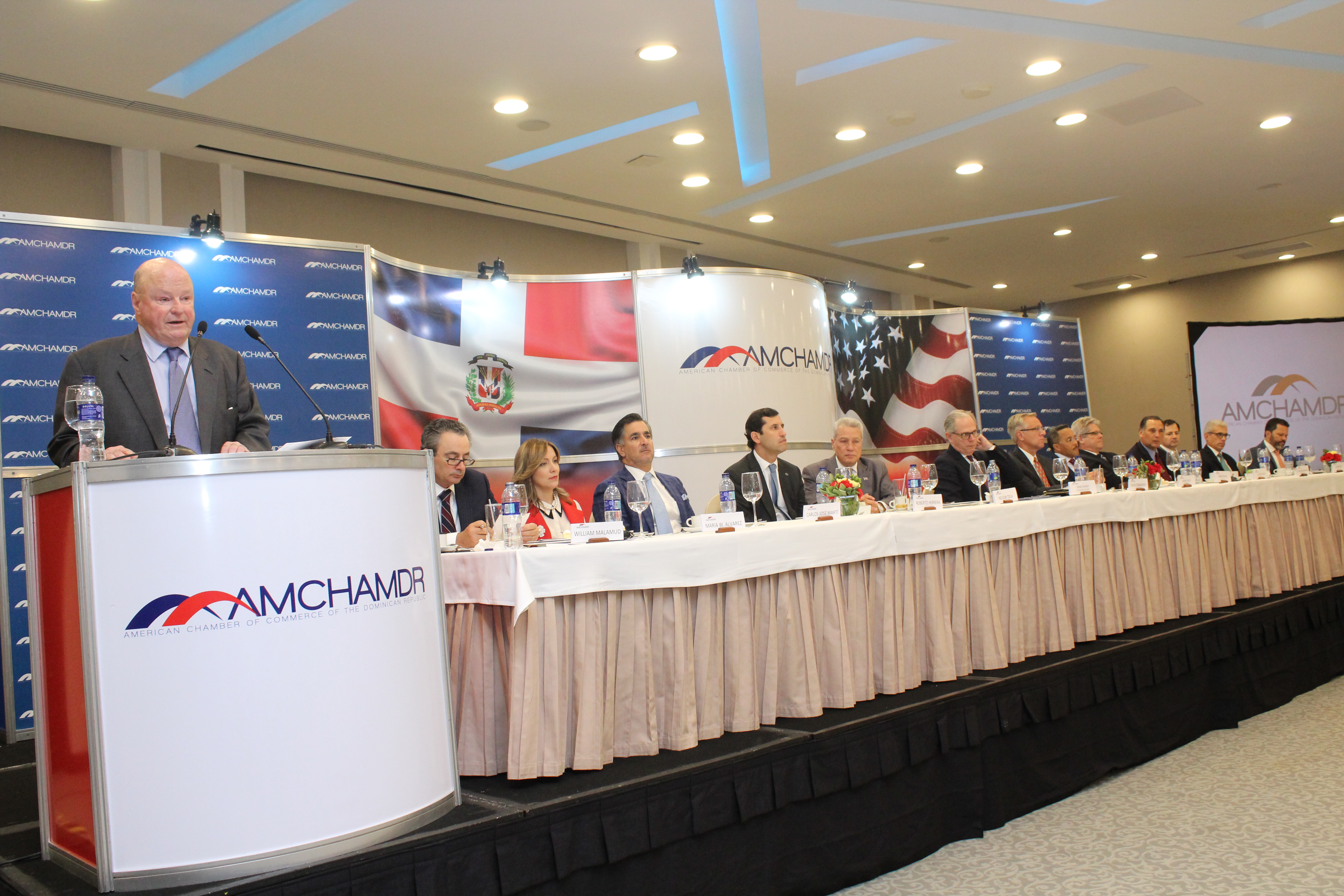 Frank G. Wisner
Santo Domingo.- American Chamber of Commerce (AMCHAMDR) president David Fernández on Wed. said the country's fiscal structure must be revised to ensure control on public spending by passing a Fiscal Transparency and Accountability Law.
He said they are committed to promoting initiatives that favor the globalization of markets and technological innovations, as well as promoting transparency in government.
Regional perspective
For his part, former US diplomat Frank G. Wisner, guest speaker at the luncheon, described the perspectives of current US policy and economics for Latin America and the Caribbean, as well as issues of mutual interest among the region and the U.S.
Quoting the document "US foreign policy: our convulsed world," Wisner referred to international cases on security, politics, and economy, as well as the crisis in Venezuela, the US policy towards Cuba, and the interests of China and Russia in the region.
The career of the businessman and former ambassador to several major countries spans more than four decades and eight American presidents.
He currently works as an international affairs advisor at Squire Patton Boggs in Washington, D.C., where he provides strategic global advice on business, politics and international law.