Big business, Industries agree: Medina's speech 'evasive'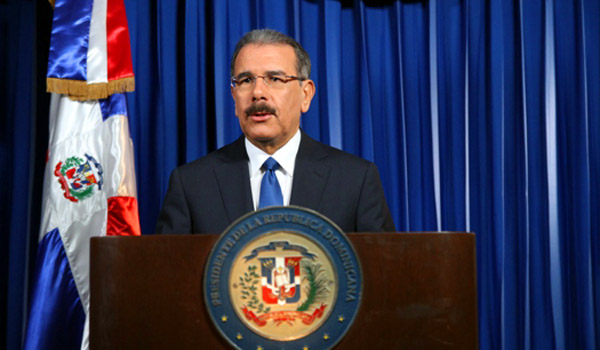 Santo Domingo.-Business sectors on Wed. agreed in labeling president Danilo Medina's speech before Congress "evasive" on key issues for the country.
Herrera and Santo Domingo Province Industries Association (AEIH) president Antonio Taveras said Medina's speech turned his back on the serious problems affecting the country's economy and sectors such as the slowdown in growth, the decline in national exports, real jobs and the disproportionate increase in the fiscal deficit.
He said Medina failed to mention a deficit that Taveras affirms hasn't stopped rising since 2008, and an unconsolidated public debt that this year went from US$26.0 billion to US$30.0 billion.
Big business
For the National Business Council (Conep) it's urgent to rethink the economic model, "especially to generate more foreign currency and mitigate the effect of external factors such storms, oil, among others.
It hailed the reactivation of the National Competitiveness Council and its first measures, and noted that structural adjustments must continue to increase competitiveness and productivity.
"The President has made mention of 'achievements' of the electricity sector. We understand that we must subscribe the electric pact without further delay," the Conep said in a statement. "This would give sustainability and continuity to the actions."