Exports top US$10.1B in 2017, a 'timid' 2.9% more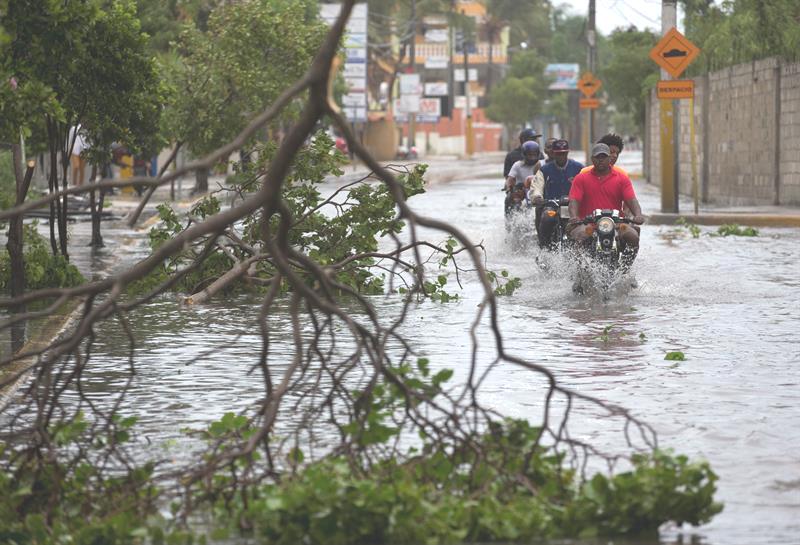 Hurricane Maria ruined some crops
Santo Domingo.- Dominican Republic exports topped US$10.1 billion in 2017, or 2.9% higher than the previous year, "a timid behavior resulting from a mixed performance among the products that make up the local export offer," the Central Bank said in a preliminary report January-December 2017.
It said there was a decline in exports such as cocoa and bananas, offset by an improved dispatch of industrial products abroad.
Agro exports totaled US$474.0 million, or 18.8% lower than the US$583.9 million in 2016.
"The reason for the fall was in lower exports of products such as bananas and cocoa beans, which are the main agricultural items that are shipped abroad. 14.3% less of bananas were shipped than a year before, which means that the amount in 2017 was US$277.6 million," the report says.
The Central Bank said the banana harvests declined from the rains of the hurricanes of yearend 2016 and early 2017  .
"For its part, cocoa beans, whose national exports and free zones reached US$133.2 million, were reduced by 40.8% in 2017. Domestic shipments dropped by 51.1%, while shipments of this product from the free zones fell by 30.7 %. Most of the cocoa beans are directed to European countries, such as the Netherlands, Spain and Belgium, where the reception of Dominican products, in general, has decreased."
The report also noted that national industrial exports climbed 12.4% in 2017, especially driven by rebar, aircraft fuels and sugar. "In total, industrial shipments abroad totaled US$2.2 billion at the end of last year, of which shipments of crude sugar and its derivatives accounted for the largest part, totaling US$141.9 million, an amount that represented an increase of 14.4% with respect to to 2016."
It said rebar, although accounting for a very small portion of the industrial goods shipped abroad, grew 92.8%, to US$53.8 million. "Exports represent 37.8% in the generation of foreign currency by the Dominican Republic, followed by income from tourism, remittances and foreign direct investment."