Queen Elizabeth's message marks Day of the Commonwealth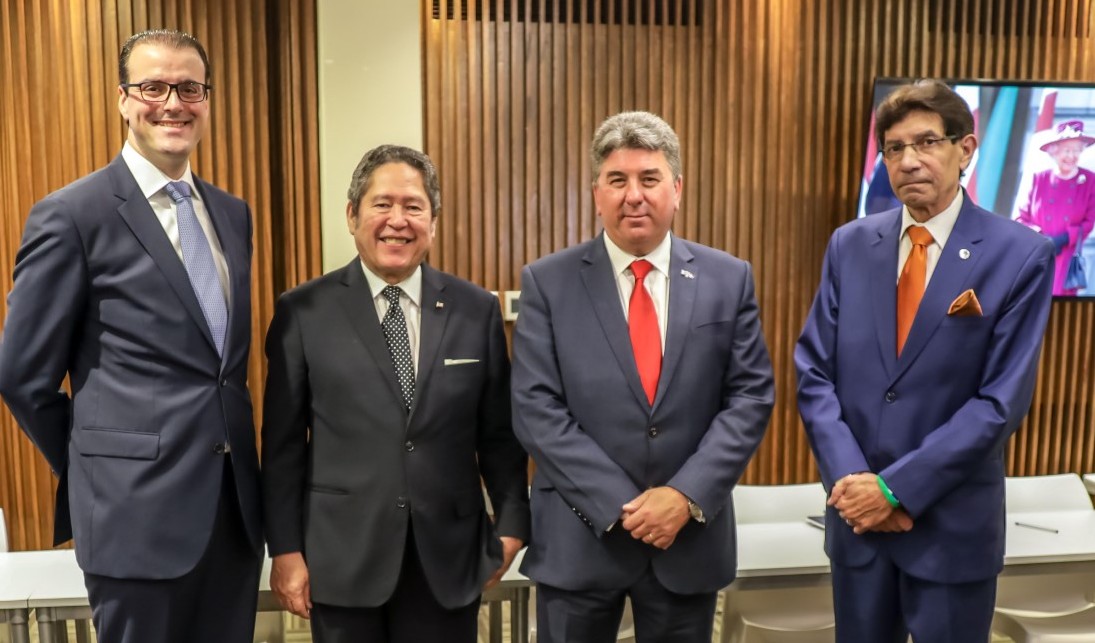 Álvaro Sousa, Fernando González, Chris Campbell, Salvador Figueroa.
Santo Domingo.- Every second Monday in March, diplomats, consuls, and presidents of chambers of commerce of Commonwealth countries celebrated World Commonwealth Day, during which the British Ambassador, Chris Campbell, read the message for the special occasion from Her Majesty, Queen Elizabeth II, in Great Britain.
At the gathering in the AIRD Torre Empresarial, Campbell expressed this year the celebration had as its motto "Towards a common future" and stressed that "with a family of 2.4 billion people, a third of the world population, in 6 continents and 53 member countries, the impact of the Commonwealth worldwide cannot be denied."
"There is a very special value in the knowledge that we obtain through the connection of the Commonwealth; shared heritages help us overcome the difference so that diversity is a reason for celebration and not division," the diplomat said.
"By committing ourselves to serve the common good in new ways, we can ensure that the Commonwealth continues to grow in scope and stature, to have an even greater impact on the lives of people, today and for future generations around the world," said the diplomat when referring to Queen Elizabeth II.
The activity also included the welcoming remarks by Fernando González Nicolás, the president of the Roundtable of Commonwealth Countries of the Dominican Republic, who noted that the organization's objective is to promote brotherhood, bilateral, economic, political and social relations among the 53 Commonwealth countries.