Central American countries eye lower trade deficit with Spain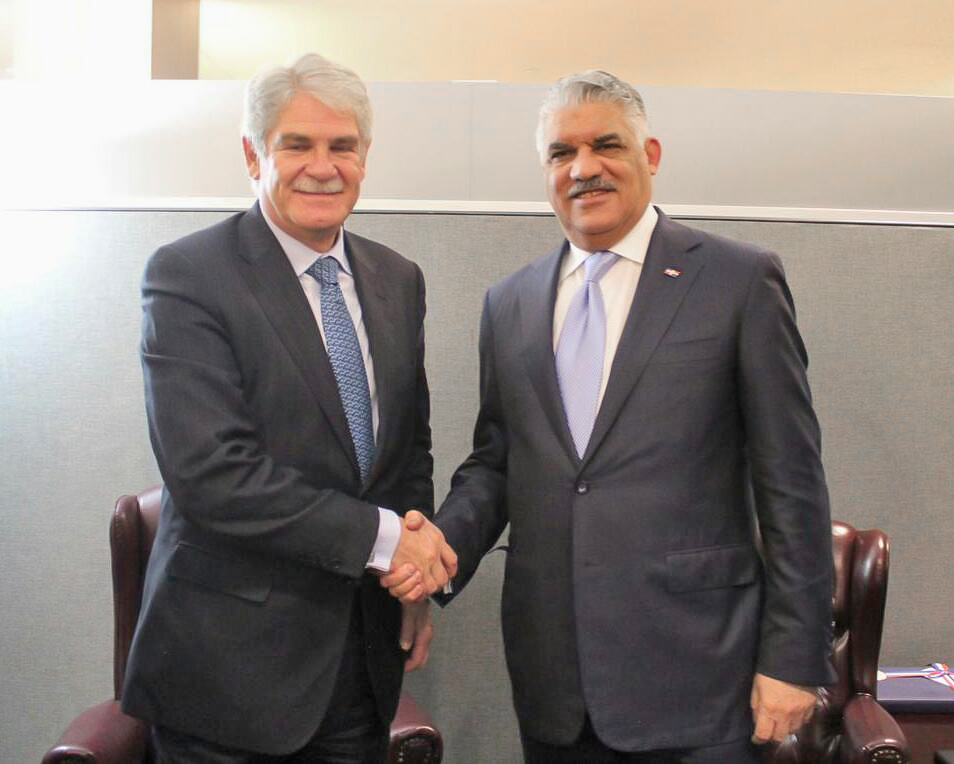 A Dastis, Miguel Vargas
Santo Domingo.- The meeting of the Foreign Ministers of the Central American Integration System (SICA) member countries and of Spain Cooperation began Wed. to discuss strategies to strengthen cooperation between the region and the European nation.
The conclave taking place in the Foreign Ministry of the Dominican Republic, the country which currently holds SICA's revolving presidency.
In his opening remarks, Dominican Foreign ministry Miguel Vargas said the event poses an opportunity for economic ties among SICA countries and Spain. "Spain is one of the region's main economic partners, which contributed 1.6 billion dollars in exports from member countries"
In that regard, Spanish Foreign minister, Alfonso Dastis said his country has felt very close to the region," wagering on SICA's receptivity.
He said bilateral meetings such as this will bolster ties between his country and SICA members.
Meanwhile SICA general secretary, Vinicio Cerezo, said the conclave will lead to create strategies to strengthen the SMEs of the System's members, to reduce the trade deficit.