Dominican business leaders had better bone up to go abroad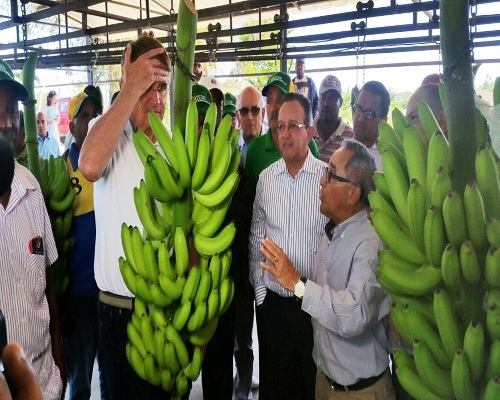 Have bananas? Watch your Ps and Qs...
Santo Domingo.- Many Dominican business leaders who have gone abroad seeking possible buyers of their products have failed because they lack the essential elements that aren't theories, but practical instead.
According to international business expert Lina Valeza, Dominican exporters have also gone to fairs to sit with international buyers without counting on national production.
"For you to export to the Caribbean or the United States, or need to export to China, Japan or other nations, you need three essential elements: first, transparency; second, respect to the national and international rules and third, a good dominion of the production," said the expert, quoted by Diario Libre.
Speaking at the National Agro-exporters Forum, organized by CONFENAGRO, Valeza said in her 25 years in international business she's noted that the success of any international business is ethics and transparency.
She said that Dominican authorities must train producers on international markets since in her view to be successful abroad one must have discipline, organization and process. "I believe that government agencies must work with people."