Beef, milk producers want more support to grow, export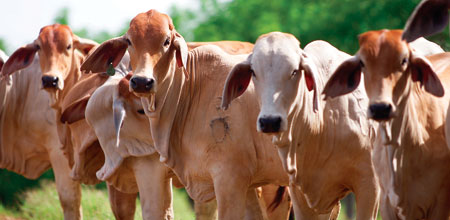 Santo Domingo.- Beef and milk producers on Wed. requested more support to boost growth and subsequent export, especially to the United States, and advance further in that market.
The country has as many as 3.0 million heads of cattle, while beef sales remains stable on a rising demand from the tourism sector.
However sector leaders say they need low interest loans and technification to optimize the conditions of their processes.
Enrique de Castro and Eric Rivero, presidents of Dominican Republic's Beef Cattle Cluster and the Dominican Milk Producers Association, as well as Marcelino Vargas, former president of the Dairy Association (Aproleche) separately raised the need to improve competitiveness.
Speaking at the National Agricultural Fair 2018, Castro said he expects meat prices will rise, while Vargas said beef on the hoof costs around RD$75 pesos per kilo.