Medina, S. Korea Premiere talk investment, cooperation in the Palace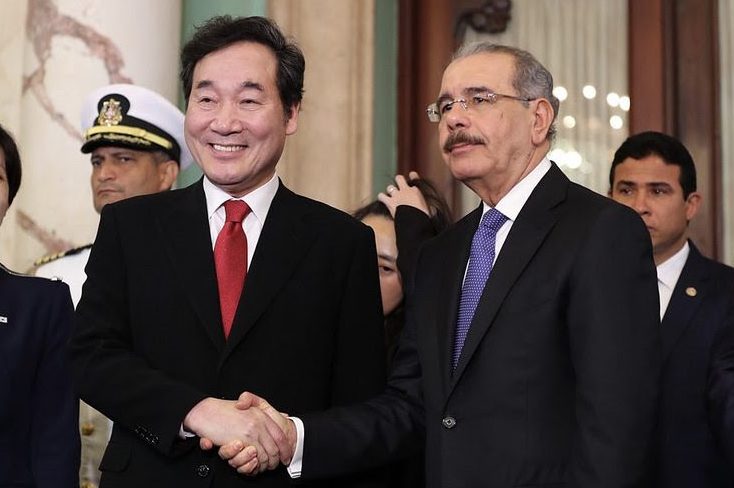 Santo Domingo.- President Danilo Medina on Mon. received in the National Palace South Korea premiere Lee Nak-yeon, who's on a three day official visit to the Dominican Republic.
Several bilateral topics were discussed during the meeting, including Korean cooperation and investment projects in the country.
According to Foreign minister Miguel Vargas, Medina sought to increase all investment and cooperation projects in the country by the Asian economic power, which from now on they'll coordinate bilaterally.
Several senior Dominican Govt. officials accompanied Medina, while Lee's delegation included Seoul's envoy, Kim Byung-yun, among other diplomats officials.